Shawn Mendes Just Compared Being Famous To Having A "Weird Toe" & It's Kinda Spot On
4 December 2017, 10:54 | Updated: 4 December 2017, 11:44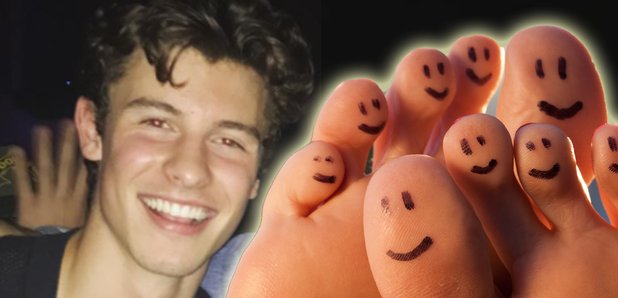 We love this analogy, TBH.
Shawn Mendes might only be 19 years old but he's already been in the limelight quite a while, having blown up on Vine when he was 15, and his analogy of fame is pretty hilarious.
He told Stellar, "To be honest, I was 15 when I started doing this; it's normal for me. It's almost like living with a weird toe. Somebody might ask, 'doesn't it bug you?' And you're like, 'I've always had that toe.'"
Shawn also revealed that he sometimes gets sick of hearing himself on the radio, explaining, "I definitely get sick of myself a lot, that's true, but it's not a bad thing.
"People tend to forget that, just as fast as it comes, it can all go away. So, while I'm here, I'll be gracious and eat it up, because, one day, I might be begging for people to play me on the radio."
Well given that he's just bagged a bunch of MTV EMA Awards and he's a regular figure on the charts, we reckon it will be a while before Shawn has to worry about that!