Selena Gomez Drops Third Album 'Rare' & Sings About Justin Bieber Heartache
10 January 2020, 14:45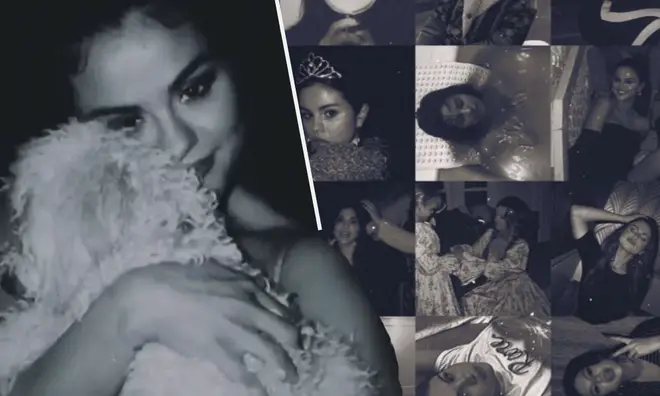 Selena Gomez has officially dropped her third studio album, 'Rare' to favourable reviews, and fans are ecstatic to have the first record from the star in five years.
Selena Gomez's highly anticipated third album, 'Rare', has finally been released after leaking scandals and a whole lot of eager eyes waiting to see if the singer will open up further about her heartache over Justin Bieber- something the album touches on, but isn't dominated by.
Selena Gomez Clears Up Bella Hadid 'Drama' Rumours After 'That Sucks' Comment On Model's Photo
After teasing the record since late 2019 to her 161 million Instagram followers, her official website was updated with the brand new cover art, various intimate Polaroid's from her life, and finally its title was announced, 'Rare'.
BFF Taylor Swift praised her music before its release, saying Selena had truly opened up and showed it's 'OK' to not always be OK, something you can now listen for yourself!
Speaking to ET Online about the upcoming album in 2019, Selena said: "I can say this, and it might not sound right, but I've tried my hardest to make this the best album I've ever done. And I feel like I lived up to the expectations. Hopefully that doesn't come back to bite me in the a**."
When is Selena's third album released?
The 27-year-old's self-titled album, 'Selena Gomez', dropped on January 10th 2020 and is her first album release since 'Revival' in 2015.
It has been almost exactly four years since she has released record, and has said, as can be confirmed by listening, it is her most 'personal' and 'raw' music to date.
Does anyone feature on the album?
Selena is no stranger to collaborations, and with some of her closest friends including singer-songwriting superstars Taylor Swift, Julia Michaels, Charlie Puth, Niall Horan and Benny Blanco to name literally only a few of them.
'Rare' adds 6LACK (Crowded Room) and Kid Cudi (A Sweeter Place) to her incredibly impressive list of collaborators.
Does she sing about Justin Bieber?
It's certainly been the question on everyone's lips after their dramatic final split in 2018, which saw Justin quickly get together (and marry) Hailey Baldwin, as 'Lose You To Love Me' was a dramatic comment on her ex moving on and the heartbreak she experienced.
Her first releases from the record, 'Lose You To Love Me' and 'Look At Her Now' both touched on her healing from her heartbreak and finally letting go of the 'Yummy' singer.
However, as the rest of the record has now dropped, there're definitely a couple of tracks that detail their failing relationship and the pain associated with it, especially on title tracks 'Rare' and 'Vulnerable'.
> Download Our App For All The Latest Selena Gomez News