Selena Gomez Claps Back At Gabbana's Hateful Comment With Iconic 'UGLY' Hair Clip
13 September 2018, 08:31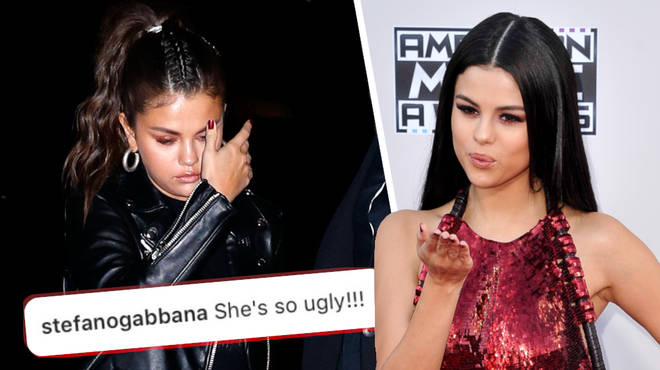 After the fashion designer, Stefano Gabbana slammed Selena Gomez; calling her "ugly", the popstar clapped back in an exceptional way...
We couldn't be more proud of Selena Gomez's incredible response to one half of fashion designer duo, Dolce and Gabbana, Stefano, after he repeatedly called her "ugly".
The singer did anything but kill him with kindness when she appeared at New York Fashion Week in red trousers, a leather jacket, and... A glittery hair clip that read "UGLY".
> Mega-Fan Thinks She'll See Selena Gomez In VR But Loses All Chill When She Realises The Truth
The diamond message in Selena's hair with a direct response to Stefano Gabbana's comments on an Instagram post, which featured five looks from the Wizards of Waverly Place star, with the fashion designer responding, saying "She's so ugly!!!".
There have been some exceptional looks at NYFW, but this clapback wins them all. Just give Selena Gomez a tiara for her (apparently) ugly self. *eye roll, Stefano*.
> Grab Our App For The Latest News And Gossip From Your Fave Stars!