Selena Gomez Proves She's Just Like Any Other Girlfriend By Raiding The Weeknd's Closet!
19 September 2017, 15:29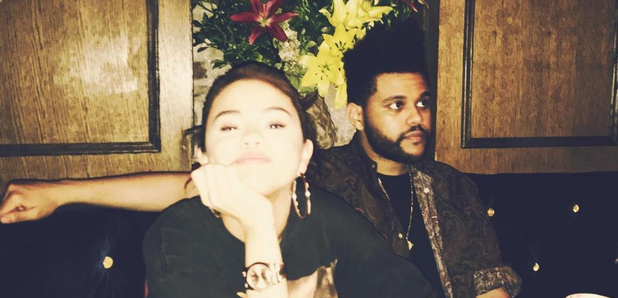 We've all been there.
Selena Gomez and The Weeknd have one of our fave relationships in pop and they just got even cuter – she's revealed she steals his hoodies!
Following on from reports he was the perfect boyfriend when she was going through her recent kidney transplant, Selena revealed that they "share closets" so they can "throw different ideas around".
She explained, "I mean, at this point, my boyfriend and I share closets, and [we're] just kind of throwing different ideas around. Sometimes I'll throw on his Puma stuff and just go out with my shoes.
"I'll just wear that as a little cute date-night dress or something to the movies. You want to feel confident in it. When you start stressing about it and feel you have to create this image... you shouldn't feel that way."
And which item does she pinch the most? Well, that comes as no surprise… "Hoodies. Staple hoodies."
She might be one of the most fashionable women in pop but Selena likes to mix it up. She told Vogue, "When it comes to this whole world of fashion - that's what I'm going to call it - I think it's become this collaborative thing where streetwear and fashion blend into one. It's a really beautiful thing because I see girls now feeling sexy in not even necessarily workout clothes, but clothes you could go work out in, then put on a cute pair of shoes and go out after.
"That's what's so crazy about now. Even just throwing something over a workout pant or just sweats, you kind of feel like you can do whatever you want... I think it's important to feel confident in what you wear. That's all I really care about - I want to make sure anything I put on, I feel good in, because how you're feeling on the outside really does affect how you are on the inside."