"Who Doesn't? I Like How He Carries Himself": Rita Ora Admits She Fancies Justin Bieber!
14 August 2014, 10:25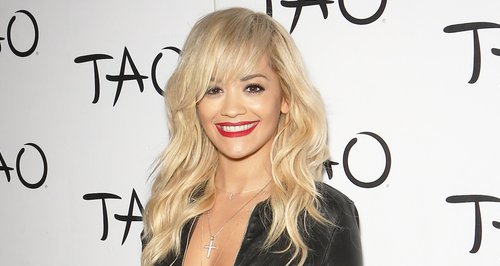 Looks like Rita Ora is a bit of a #Belieber - and we definitely don't blame her!
If you're a diehard Belieber, you're in good company – Rita Ora is one of you guys!
Rita confessed that she has a little soft spot for Justin Bieber in an interview for Rock The Look With Rimmel London when she was quizzed about the star.
When asked if she fancied him, Rita replied, "Who doesn't? Do you know what? I like his stance and how he carries himself. I like how he's evolved. He's grown up and doing his thing."
We don't blame you, Rita! We've seen those abs – yum!
Rita was also quizzed by Little Mix about her hair regime and how she keeps her bleach blonde locks looking sharp.
She revealed, "Honestly, I'll tell you the truth, to save your own hair wigs are literally the way forward."
"I have like 20 wigs at home that I play with. When I perform, I usually wear wigs because I love them."
You may also like: