"The Right Guy At The Wrong Time": Rita Ora Opens Up About Calvin Harris
29 October 2014, 10:15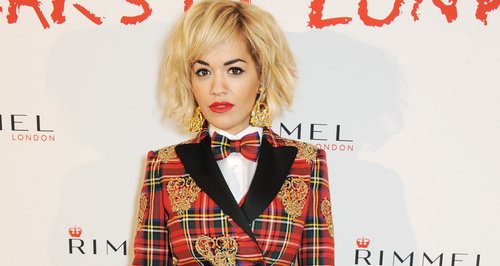 Rita Ora has opened up about her relationship and break up from DJ Calvin Harris and the struggles of a long-distance relationship.
Rita Ora and Calvin Harris' break up is one of the most speculated about celebrity splits, but the singer has finally opened up about some of the reasons behind the break up.
Their much publicised split happened back in June, when Calvin tweeted that the pair had ended their relationship "some time ago" and relations have been strained between them ever since as Calvin prevented Rita from performing a song he wrote with her, saying he had a "damn good reason".
Rita Ora has finally discussed some of the reasons why the pair went their separate ways after a year of dating, but says that Calvin WAS the right guy for her.
She told Cosmopolitan, "It was the right guy at the wrong time. I was about to start a tour, and he was also all over the place. There's only so much you can do when you don't see each other."
"I really admire people who have long-distance relationships. It's an incredible achievement. I couldn't do it."
Rita also spoke about her collaboration with Iggy Azalea on 'Black Widow', saying, "As soon as I heard it, I was like, 'This is the f**king song'. Katy Perry co-wrote it - it felt nice to have all women involved."
And Rita is all about the girl power! She also spilt her tips on body confidence, saying, "You have to come to terms with loving your body. Stand naked in front of the mirror and say, 'I'm f**king sexy'. That's where it starts."
You May Also Like…