Rihanna Calls Out Snapchat After They Used Her To Make Fun Of Domestic Violence
15 March 2018, 16:23 | Updated: 22 March 2018, 15:15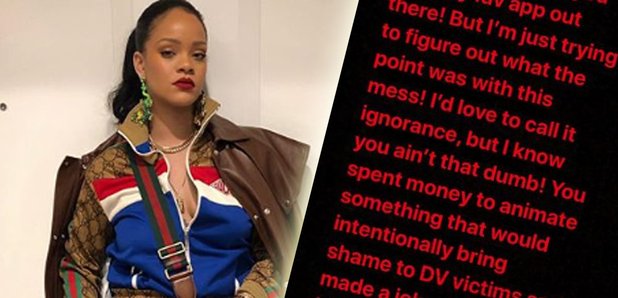 Good on you, Rih!
Rihanna has hit back at Snapchat after the app made light of the domestic violence in her relationship with Chris Brown.
After Snapchat posted an advert for 'Impossible Choices' questioning whether the user would rather slap Rihanna or punch Chris Brown fans were rightly incensed by how "tone deaf" the whole thing was.
Is it just me, or is this ad that popped up on my Snapchat extremely tone deaf? Like what were they thinking with this? pic.twitter.com/7kP9RHcgNG

— Royce Mann (@TheRoyceMann) March 12, 2018
Rihanna took to Instagram to call out Snapchat for the shockingly thoughtless advert, especially given the history of domestic violence in her relationship with Chris Brown.
She wrote, "Now SNAPCHAT I know you already know you ain't my fave app out there! But I'm just trying to figure out what the point was with this mess!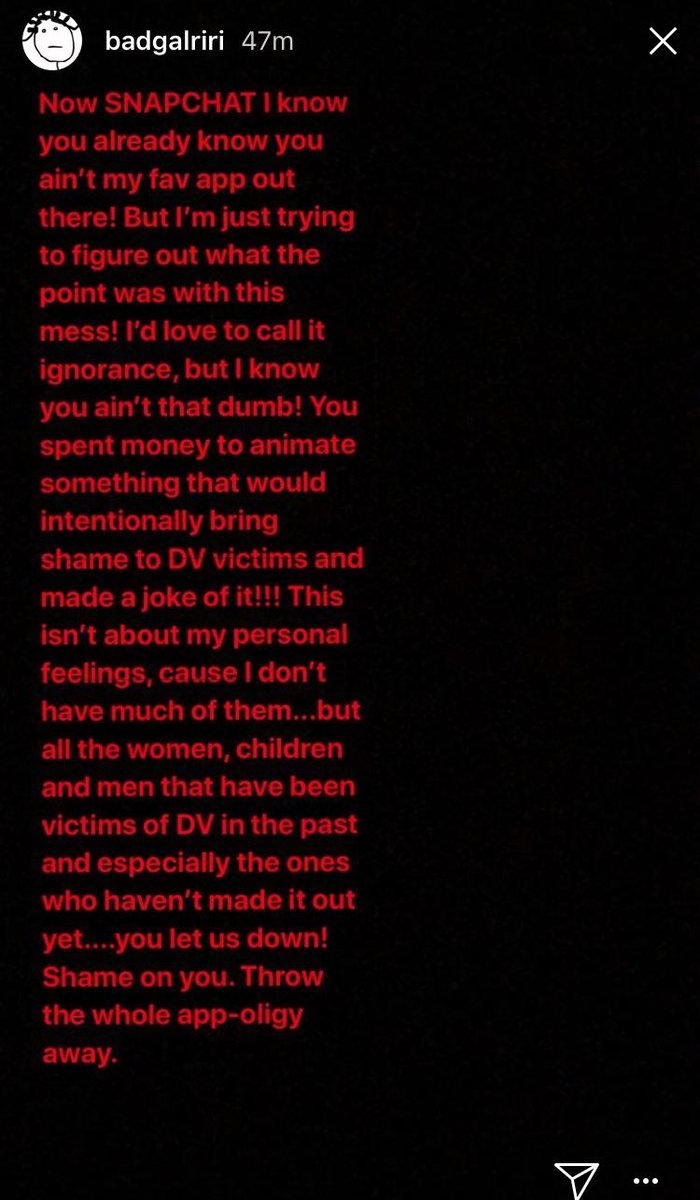 "I'd love to call it ignorance, but I know you ain't that dumb! You spent money to animate something that would intentionally bring shame to DV victims and made a joke of it!!!
"This isn't about my personal feelings, cause I don't have much of them… but all the women, children and men that have been victims of DV in the past and especially the ones who haven't made it out yet… you let us down! Shame on you. Throw the whole app-oligy away."
Snapchat had apologised for the advert, putting out a statement saying, "The advert was reviewed and approved in error, as it violates our advertising guidelines. We immediately removed the ad last weekend, once we became aware. We are sorry that this happened."
Here's hoping they've learned from their mistakes.