Rihanna Launches Instagram Rant At Journalist For "Toxic" Bad Role Model Comments
25 June 2013, 13:41
The 'You Da One' singer says it's a label she never asked for and labels Liz Jones "amateur" in a scathing attack.
Rihanna has responded to a recent article in the Daily Mail, which labelled the singer "toxic" and "pop's poisonous princess".
The 'We Found Love' singer's behavior was criticised and she was branded a bad role model – something the Bajan star says is a label she never asked for.
"If you sincerely wanna help little girls more than their own parents do, here's a toxic tip: don't be amateur with your articles, you sound bitter!" she said in a lengthy Instagram post this afternoon (25th June).
"What's all this about hair and nails and costumes and tattoos?? ....That s*** ain't clever!!! That s*** ain't journalism! That's a sad sloppy menopausal mess!!! Nobody over here acts like they're perfect!"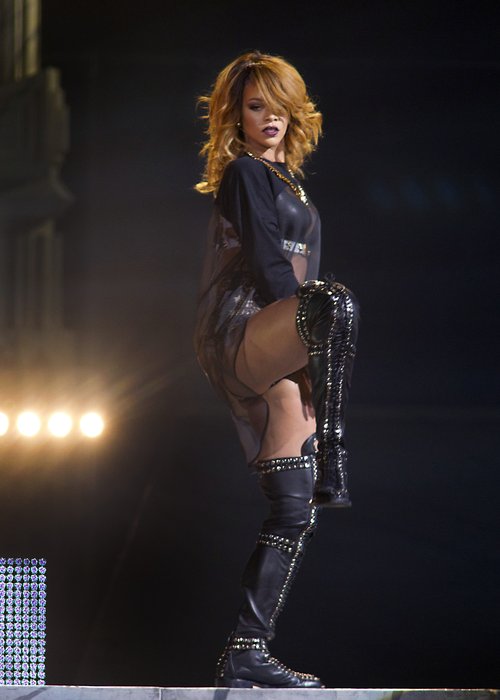 She continued: "I don't pretend that I'm like you, i just live... My life!! And I don't know why y'all still act so surprised by any of it!! "Role Model" is not a position or title that I have ever campaigned for, so chill wit dat!"
The Bajan star said she has her own problems to deal with an will "never portray that as perfect" and also hit out at the "wordy" labels in the headline.
The comments come following recent pictures of the singer were printed from her trip to Amsterdam during her 'Diamonds' world tour.
Back in February, the 'Talk That Talk' star also took to Twitter to address similar stories and their perception of her being a role model.