CELEB BFFs! 8 Reasons We LOVE The Friendship Between Rihanna and Melissa Forde
26 March 2015, 07:00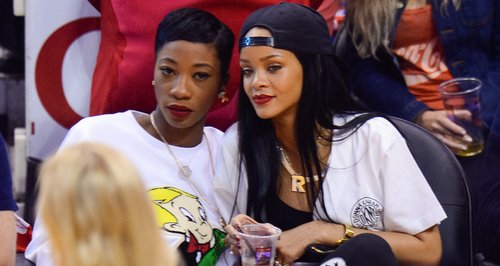 Despite her meteoric rise to fame, RiRi has always been loyal to her childhood BFF Mel - here's why we love their lifelong friendship.
Rihanna's life may have changed immeasurably since she burst onto our screens as a fresh-faced teen with her first him 'Pon De Replay', but one thing has remained constant in Ms Fenty's life - her best pal Melissa Forde.
The girls have been bests since they were kids, and are still as close as sisters now they are grown women - here's why we LOVE their friendship:
1. They've LITERALLY been friends forever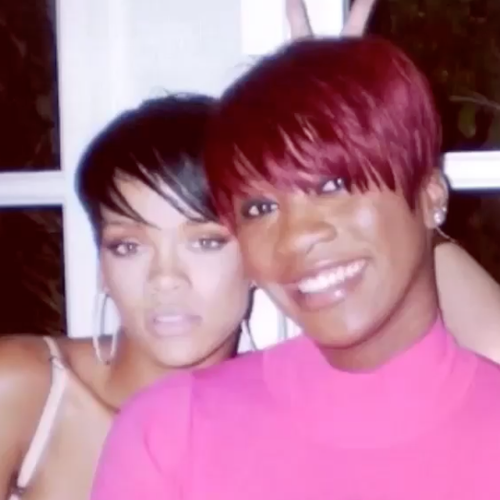 Mel and Rihanna first met as children and grew up together in Barbados and despite Rihanna's crazy lifestyle the pair are still as inseparable as ever.
2. Despite having a super controversial BFF, Mel has never spoken to the press
… but just IMAGINE the tales Mel could tell? She's never once broken her bestie's trust by talking to the media about their friendship and she always sticks up for Rih on social media too. Now that's the kind of mate every girl needs!
3. They're so close they even co-ordinate their outfits
These ladies have sported matching everything - from bikinis to Halloween costumes! The true mark of a forever friendship is being comfortable wearing the same outfit as your bestie and knowing you BOTH look smoking hot!
4. Mel's always got an invite to sit courtside with Rihanna
Because what makes a basketball game more fun? A good old goss with your mate, that's what!
5. They are so proud of each other's work and always support each other
Who else is going to be your biggest fan if not your best mate? Melissa always posts about how proud she is of her superstar bestie - and RiRi repays the favour with Mel's projects too.
6. Of course, you need to be able to take SMOKING HOT selfies with your girl
You HAVE to have a selfie guaranteed to make your haters green with envy, and no-one likes doing it alone!
7. Birthdays are guaranteed to be BIG… and may even include a celeb guest if you're friends with Rih
Last year, Rihanna brought Drake on Mel's birthday night out, who knows who she'll bring along this year? We're actually more jealous of the entire florist that Rih bought for her birthday, tbh…
8. What could be more fun than travelling the world and spending time with your bestie?
We would LITERALLY give anything to have their life!
You May Also Like: