Rihanna's Guide For How To Be A Party 'Monster'
If there's one thing the 'What Now' star knows better than ANYONE else... it's how to enjoy a party! Check out our guide to partying like a superstar all thanks to RiRi herself.
1. 1. First things first you need to get ready to go out... but you can always multitask!

Picture: instagram

2. 2. Next up, travel arrangements... but why not make the trip a party in itself?

Picture: Instagram

3. 3. Course if you're travelling first class the party can start straight away

4. 4. Then get on that dancefloor to strut your stuff in front of everyone

Picture: Instagram

5. 5. It ain't a party unless the people you LOVE are there...it's all about family + friends!

Picture: Instagram

6. 6. If you haven't got a cake...someone needs a talking to!

Picture: Instagram

7. 7. Make sure your outfit is the one everyone remembers the next day

Picture: Splash

8. 8. Cheers to the freakin' weekend... as Rihanna herself would say!

Picture: Instagram

9. 9. Find a burly chap to lift you onto his shoulders for your favourite song

Rihanna at Coachella Valley Music and Arts Festival

10. 10. If you're hosting... make sure you lend a hand in between your antics

"Just a dash..." Picture: Instagram

11. 11. Heading to the beach the next day...no worries - the P-A-R-T-Y never stops!

Picture: Splash
Rihanna Music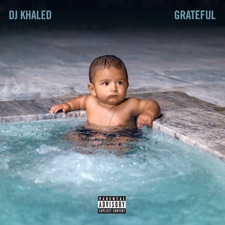 Wild Thoughts
DJ Khaled Feat.
Rihanna
& Bryson Tiller
Wild Thoughts (NOTD Remix)
DJ Khalid Feat. Rihanna & Bryson Tiller