Hottest Lady In Pop? Check Out Rihanna's 25 SEXIEST Ever Pictures
It was VERY hard, but we've managed to narrow down the Bajan superstar's sexiest snaps to just 25.
1. Striking the pose... Rihanna throws a sultry look at the camera

Picture: Getty

2. Rihanna rocks double-denim like no one else can... we like your style, lady!

Picture: Instagram

3. Was Rihanna's amfAR LA Inspiration Gala outfit her riskiest look yet?

Picture: Getty

4. We couldn't leave out the obligatory Rihanna in a bikini shot. Talk about heating things up!

Picture: Instagram

5. 'Pour It Up' is one of RiRi' most controversial videos... and it's not hard to see why!

6. RiRi adopts a sultry pose while taking a dip in the pool. Oh errr!

Picture: Instagram

7. Now THAT'S what you call a pout. All you poor-pouters out there, take note!

8. This is one lady who's not afraid to show it ALL off to her fans... all the time!

Picture: Instagram

9. Rihanna turned heads at the CDF Fashion Awards in this VERY revealing dress.

Picture: PA

10. The 'What Now' star seductively hides her modesty here in this cheeky bikini shot! #Standard

Picture: Instagram

11. RiRi manages to keep it classy despite revealing the top of her derriere! #Hello

Picture: Rex

12. Another reason RiRi's a #WCW favourite... She REALLY knows how to work that camera!

Picture: Instagram

13. Only Rihanna could get away with posing in a bikini while out on the icy slopes. BRAVE WOMAN!

Picture: Instagram

14. Was 'Pour It Up' RiRi's sexiest video to date? THIS snap certainly suggests that!

15. Doing what she does best (aside from performing!)... posing in a bikini AGAIN! #NotComplaining

Picture: Instagram

16. Rihanna keeps it sexy at Paris Fashion Week with a pair of suspenders and red lippy.

Picture: PA

17. She can turn up the glamour when she needs as well... just LOOK at this evening gown!

18. Rihanna's certainly a fan of a #selfie and we are DEFINITELY not complaining.

Picture: Twitter

19. Ooh hello! Rihanna gives us cheeky glimpse of her bottom... again!

Picture: Instagram

20. Her on stage looks are no exception! She oozed sex appeal on her 'Diamonds' world tour

21. Look out James Bond... think we've found your next leading lady!

Picture: Facebook

22. One Word. WOW.

23. Any excuse to put on a sexy outfit and our RiRi jumps on it... even better if there's bunny ears!

24. Phwoar! Her GQ cover in 2012 left VERY little to the imagination!

Picture: Mario Sorrenti / GQ

25. ..And last, but certainly not least! #NaughtyNaughty

Picture: Twitter
Rihanna Music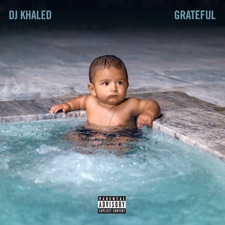 Wild Thoughts
DJ Khaled Feat.
Rihanna
& Bryson Tiller
Wild Thoughts (NOTD Remix)
DJ Khalid Feat. Rihanna & Bryson Tiller