Rihanna's Mate Tried Putting Her Through The 'Beauty' Snapchat Filter & She *Really* Didn't Like It
2 August 2016, 11:33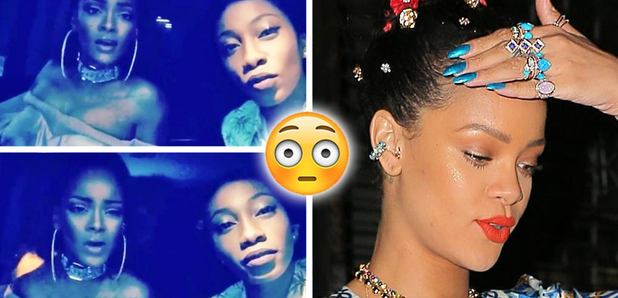 Just asking around the office here at Capital and it seems to pretty much be a 50/50 split on whether the 'beauty' filter on Snapchat is the best or just the absolute worst.
One person who would sit firmly on the side of 'it's absolutely vile, get that bloody phone out of my face' is none other than Rihanna herself.
She's been forced into using the filter by her friend and partner in crime, Melissa Forde. The two can be seen in the back of a car (slightly tipsy we think) and Melissa beckons her into shot, but as soon as she has a good look at the results she doesn't quite like what she sees.
'Look at that! Whose nose is that?' she shouts. 'And my eyes (are) crossed!' Oh Rihanna, now that's why we love you <3
You May Also Like...