Pink Slams "Tacky" Miley Cyrus MTV VMAs 2013 Performance: "She's Cheating Herself"
18 September 2013, 07:56
The 'So What' singer says it's frustrating to see the "freaking talented" singer's latest on-stage antics.
Pink has been speaking about Miley Cyrus' recent live performances and said she thinks it's "tacky".
The 'Blow Me (One Last Kiss)' singer told E! News that she is a big fan of the 'We Can't Stop' star but thinks performances such as the MTV VMAs 2013 are "cheating herself".
"Am I into it? No, I think it's tacky," she said of the latest on-stage antics.
Revealing her frustration, Pink continued: "She's really freaking talented. She's beautiful. She can sing her ass off and to go up there and do that? She's cheating herself and she's cheating the rest of us.
"She can do what she wants. People can like it if they want. I'm not going to buy it. She can do better. I've seen her do better."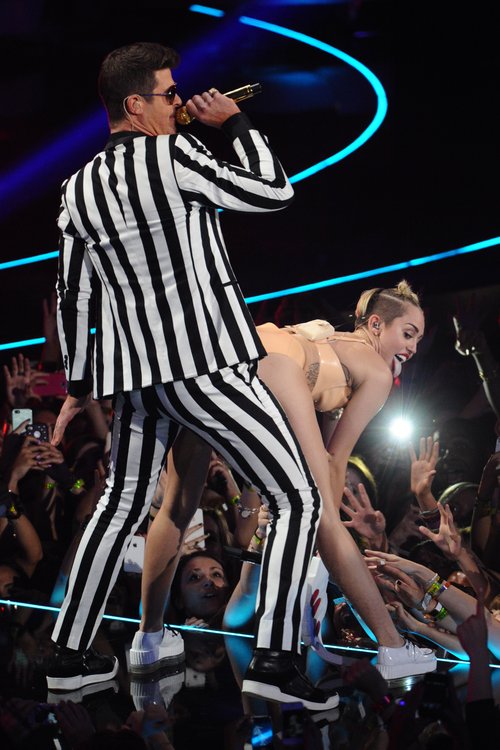 Miley was the most talked about star of the VMAs after twerking, grinding up against Robin Thicke and making several rude gestures with a foam finger.
She has also recently launched the music video for latest single 'Wrecking Ball' – which features the star riding naked on a giant wrecking ball.
When Miley broke her silence on the performance, she admitted to wanting to make "history".
The 'Party In The USA' singer is also preparing for the release of new album 'Bangerz' next month.