WATCH: Little Mix Throw SERIOUS Shade At Zayn Malik – & He Hits Back On Twitter!
17 August 2015, 08:50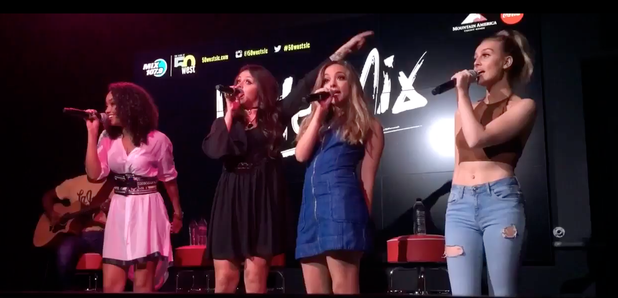 There's definitely no love lost between Perrie Edwards' gal pals and Mr Malik judging by what's been happening this week…
Well, it looks like the Little Mix ladies are definitely not impressed with Zayn Malik's behaviour since his break up from their girl Perrie Edwards – there has been some SERIOUS shade being thrown about - and Zayn is giving as good as he gets!
Shortly after Jade Thirlwall was spotted carrying a fan-made poster saying 'Zayn is irrelevant anyway', Jesy Nelson couldn't resist a cheeky dig during a recent performance in America.
The girls were performing an acoustic version of their number one hit, 'Black Magic' and when they sang the lyrics "make him see what he's been missing", Jesy pointed over at Perrie, who laughed in embarrassment.
Little Mix also unfollowed Zayn after the news of the engagement being over broke – and Zayn has unfollowed the band too. In the wake of their break up, Zayn also posted a cryptic subtweet:
You just can't do enough for some people , I guess

— zayn (@zaynmalik) August 5, 2015
However, Zayn has proven that he's NOT one to take things lying down - after THAT Twitter attack on Naughty Boy… ahem - and he threw a bit of shade back at the girls by retweeting a poll asking, "Which is the better single? Retweet – 'Worth It' by Fifth Harmony. Favorite – 'Black Magic' by Little Mix', showing he preferred 5H to Little Mix.
Which is the better single? Retweet – 'Worth It' by Fifth Harmony. Favorite – 'Black Magic' by Little Mix. pic.twitter.com/UinDKDgvtu

— Shady Music Facts (@musicnews_shade) August 14, 2015
Perrie and Zayn have also both been posting some SERIOUS hot selfies since they announced their split - there's no better revenge than showing your ex EXACTLY how hot you've been looking since you broke up, after all!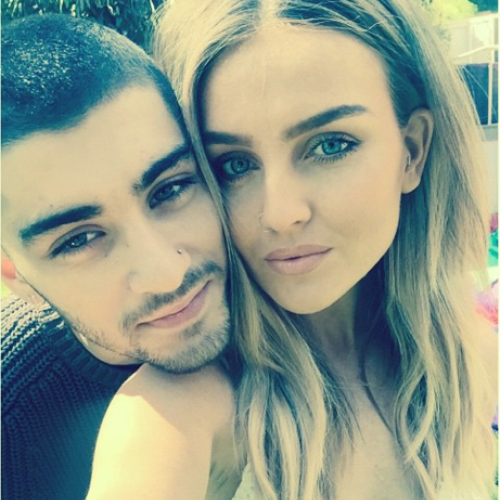 The couple had only recently bought a £4.25million house together, which they have since put back on the market, so it looks like there's definitely no going back for #Zerrie. Sob.