LISTEN: ZAYN's Dropping TWO New Songs On Friday, And They Sound Like This...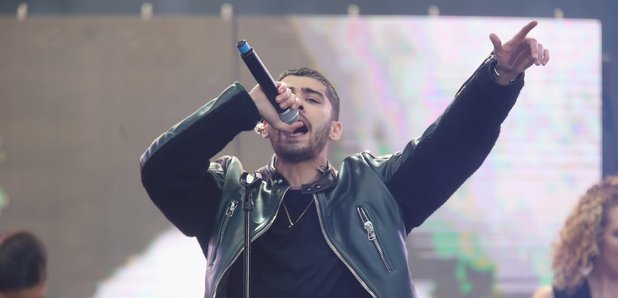 As if Friday's couldn't get ANY better, ZAYN's decided to release two songs this weekend. Get ready to do your happy dance in 3... 2... 1...
It's been some time since we've heard some new music from ZAYN - we've even gone as far as to write our own version of ZAYN's 'Ghostbusters' single, just so we can get our ZAYN fix.
However, it has been revealed that the 'PILLOWTALK' singer is going to release that AND a new song on Friday. (Insert overwhelming squeal here!)
Snakehips teased their collaboration with ZAYN on Twitter, saying "Friday... New music". In true ZAYN style, the video looks dark, colourful and exceptionally sexy. But who didn't see that coming?!
Friday... New music pic.twitter.com/ozqJAMtmkV

— SNAKEHIPS (@snakehipsuk) July 12, 2016
At least Twitter played it really cool when they heard the news...
I when I heard about the new song of @snakehipsuk and @zaynmalik pic.twitter.com/IcJJKFrmom

— jor | CRUEL (@jorbrh) July 13, 2016
Zayn is releasing 2 new songs on Friday!!! Omg!!!!!!!!!!!

— Kelli (@ChibiMoon89) July 13, 2016
You May Also Like...