The REAL Reason Zayn Malik Left One Direction... In His Own Words! #Speechless
18 November 2015, 10:36 | Updated: 5 December 2018, 15:14
Zayn opens up about quitting One Direction - and how he NEVER liked the band's music.
We're speechless. Zayn Malik has finally opened up in depth about his decision to quit One Direction, and his thoughts on the band and the music. This is HEAVY stuff, guys!
The UK singer - who dramatically quit the band after four years back in March this year - has kept noticeably silent over the past eight months about why he left the 1D machine.
But no more - Zayn's got a new album coming, he's teased a new song AND… he's now ready to give HIS side of the story. Brace yourselves…
"I guess I just wanted to go home from the beginning. I was always thinking it. I just didn't know when I was going to do it," Zayn revealed to The Fader this week. "Then by the time I decided to go, it just felt right on that day.
"I woke up on that morning, if I'm being completely honest with you, and was like 'I need to go home. I just need to be me now, because I've had enough'.
"I was with my little cousin at the time, we were sat in the hotel room, and I was just like, 'Should I go home?' and he was like, 'If you want to go home, let's go home'. So we left.
When quizzed on if rumours he had cheated on then fiance Perrie Edwards had anything to do with leaving 1D, Zayn was insistent that it was just coincidental timing.
"The two things never really coincided in my mind. Obviously, publicly, that's the way it worked, because it worked well for the purpose,' he explained. "It wasn't because of that that I left, that was just a contributing factor to everything. I'd already made my mind up before that."
Finally, Zayn says he was never particularly happy recording the type of music 1D have become known for, admitting he wouldn't choose to listen to One Direction songs… especially if he was trying to impress a lady!
"I'm working every day now, but I'm working on music that I enjoy," Zayn revealed. "That's not the music that I would listen to. Would you listen to One Direction, sat at a party with your girl? I wouldn't.
"To me, that's not an insult, that's me as a 22 year-old man," he continued. "As much as I was in that band, and I loved everything that we did, that's not music that I would listen to.
"I don't think that's an offensive statement to make. That's just not who I am. If I was sat at a dinner date with a girl, I would play some cool s**t, you know what I mean? I want to make music that I think is cool s**t. I don't think that's too much to ask for," Zayn added.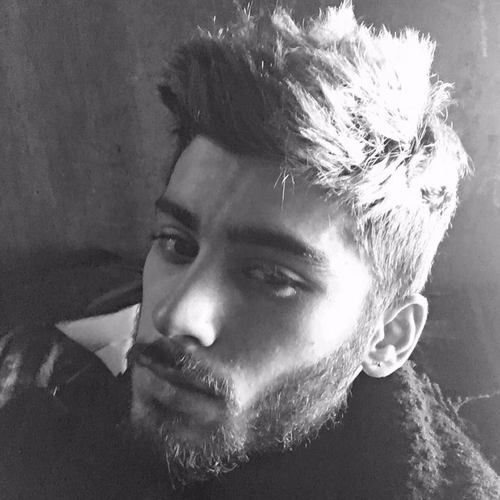 Earlier this year Zayn's former bandmate Liam Payne opened up EXCLUSIVELY to us about Zayn Malik's departure from One Direction.
When asked if he missed his former bandmate during an interview with Capital Breakfast the 'Night Changes' singer explained, "Yeah, of course! I mean you know, he had to do what he had to do really, for himself."
He continued, "It's like any other job really, sometimes you have to move on because you're not enjoying what you're doing as much.
"He wanted to go and spend some time with his family and missus. We're just going to carry on doing what we're doing.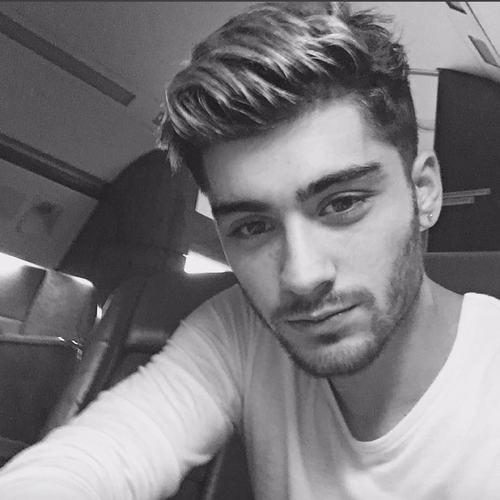 This Is Us film director Morgan Spurlock said Zayn was "the one" who struggled the most to deal with the presses of fame.
The director behind the boys' concert movie This Is Us opened up on his departure, telling Huffington Post: "I think he was the one who struggled with it the most. And being away, being on the road, being away from his girlfriend, I think finally just got to him and I think he said, 'I'm done'.
"He wanted nothing more than to sit in his house and spray paint and draw and do art, and I think this explosion that happened to him, which was something none of them ever predicted, [was hard]."
It was probably the biggest decision of his life, but it wasn't an easy one to make – and video footage has emerged at the time of Zayn shedding a tear during his last ever performance as part of One Direction.
The video, taken by a fan at the Hong Kong concert on 18th March sees Zayn welling up as he performed – and a reviewer from the South China Morning Post said he "struggled to smile even once".
When One Direction braved the stage for their first show since Zayn Malik announced his decision to quit the band, an emotional Harry Styles was spotted crying on stage in response to the big news.
One Direction were on their 'On The Road Again' world tour performing in the Indonesian capital Jakarta in late March, where one fan caught an emotional moment from Harry where his feelings got the better of him, which you can see below:
At one point in the show Liam put his arm around Harry to comfort him, while Louis mimicked the same action around the spot where Zayn would normally have sat, pretty much causing hysteria among the fans in attendance.
Zayn's official statement saw the 22 year-old star saying he feels it's his time to move on from 1D and have "some private time out of the spotlight".
"My life with One Direction has been more than I could ever have imagined," Zayn's statement read. "But, after five years, I feel like it is now the right time for me to leave the band.
"I'd like to apologise to the fans if I've let anyone down, but I have to do what feels right in my heart.
"I am leaving because I want to be a normal 22 year-old who is able to relax and have some private time out of the spotlight.
"I know I have four friends for life in Louis, Liam, Harry and Niall. I know they will continue to be the best band in the world."
"We're really sad to see Zayn go, but we totally respect his decision and send him all our love for the future," One Direction also said in the announcement. "The past five years have been beyond amazing, we've gone through so much together, so we will always be friends.
"The four of us will now continue. We're looking forward to recording the new album and seeing all the fans on the next stage of the world tour."
"I would like to say thank you to Zayn for everything he has done for One Direction," the band's X Factor UK mentor Simon Cowell said at the time. "Since I first met Zayn in 2010, I have grown very, very fond - and immensely proud - of him.
"I have seen him grow in confidence and I am truly sorry to see him leave.
"As for One Direction, fans can rest assured that Niall, Liam, Harry and Louis are hugely excited about the future of the band," he added.
You may also like...