"It's Crucial Or You Can Go Mad": Cheryl Thinks One Direction's Break Is A Good Thing
8 September 2015, 10:01
Mrs Fernandez-Versini is backing the 1D boys well-earned break, knowing what it's like to be on the road for years on end.
One Directions temporary split broke the hearts of many #Directioners, but Cheryl Fernandez-Versini has backed the boys decision to take a well-earned break.
Cheryl, who spent years touring the world with Girls Aloud, agrees that Harry, Louis, Liam and Niall need a break after five incredible years as a band.
She told the Daily Star, "They were young boys when we found them, they are young men now and need to find their own way. It's crucial for them to do that now, or you can go mad.
"I completely understand, coming from a girl group. It was seven years before we took a break. We weren't working as intensely or as hard as 1D but it is essential for your sanity.
"People think 'don't moan, you're travelling the world' but the truth is you are looking out from a hotel balcony to an arena backstage."
When Cheryl and her X Factor boss Simon Cowell came in to see us at Capital, the pair revealed all about One Direction's recent shock split announcement and confirmed what the boys plan to do next.
Speaking exclusively with Capital's Dave Berry, Simon explained, "They always said 2016 they wanted some time off, and I said 100% do it. This has been 5 years non-stop, I'm amazed they did it for so many years."
Cheryl also supported the break, advising, "When you're in a group for that long it's so intense – you need it. It's super important to take time off before they do solo projects."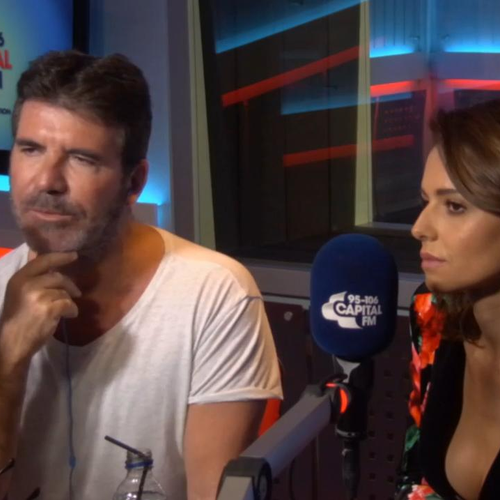 Simon also revealed that band member Louis Tomlinson who is set to become a father in early 2016 has his sights set on running a record label. Cheryl also described Liam Payne as "a really good songwriter" indicating that he may pursue something more behind the scenes working with other artists.
However long the One Direction break turns out to be, one thing for sure is they definitely LOVE their fans, and in the words of Cowell himself the boys "will miss each other" a lot!
Oh and finally… a little appreciation for Cheryl's oops! moment in the video. Louis who?! #LOLZ
The X Factor returns to TV this Saturday night on ITV1.
One Direction Split - What We Know So Far...
One Direction have confirmed plans to split up next March following the release of their fifth studio album - but have promised they WILL work together at some point in the future… but what will the boys be up to in the meantime..?
Well, given that the boys have all been vocal about their potential future careers, here's what we reckon you can expect in the coming year:
Harry Styles will start a movie career:
The directors have already been queueing up to get our dashing scoundrel, Mr Styles, as their leading man so if he decides to pursue the big screen, he won't be short of offers!
Leonardo DiCaprio and Harvey Weinstein have already made him offers in the past, and Hazza has also been involved in writing music for movie soundtracks under the pseudonym Mick Greenberg. Harvey Weinstein said of Harry, "There's no question he will enter the movie business. I get from him that he wants to. When you meet him, he's super charismatic.
"He came to our Oscars party last year and then I went out to lunch with him. I've met him two or three times and he was very interested and charming. I think the guy is a movie star. And he doesn't even have to audition for me. We offered him a part and he couldn't do the movie because he had the tour. The amount of money their tour did is crazy, so he's got obligations."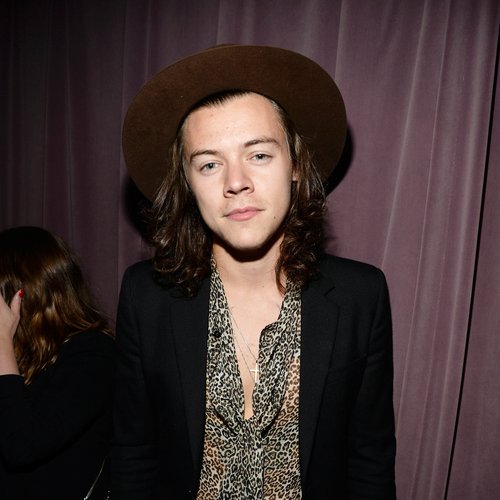 Louis Tomlinson will be a talent scout or a footballer, and of course a father:
The options are literally endless for our Louis - he's been heavily involved with Doncaster Rovers football club so he could potentially channel his energy into his footy career while taking a break from the band. He's also rumoured to be working with Syco on talent scouting a new girl band and is interested in the management side of the music industry too. But of course, one thing the Tommo will definitely be doing is diving head first into fatherhood as he gets ready to welcome his first baby with his mate, Briana Jungwirth.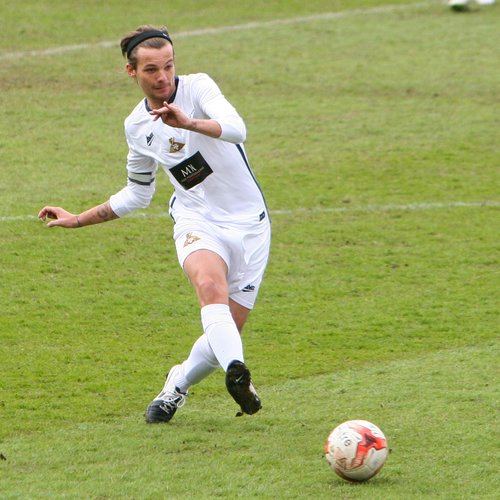 Niall Horan might take his golfing hobby to a professional level:
Whenever he's not on stage, nine times out of ten you'll find Niall on the golf course with his pro golfer pals. While we're not huge fans of golf, we could definitely feign an interest in it if Niall Horan decides to go pro himself… but he'll have to get better at staying on his feet while he's on the golf course, obvs.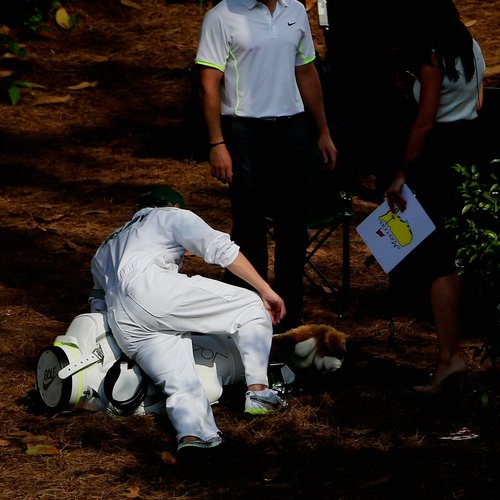 Liam Payne will get to fulfil his dreams of becoming a pool cleaner:
Because what else would you want to do after being a world famous pop star? Now all we need is a pool…
A 1D source reportedly told The Sun newspaper over the weekend, "The guys have been together for five years, which is an incredible run for any boyband.
"They fully deserve to have at least a year to work on their own projects. There is absolutely no bad blood between them and they are all 100 per cent behind the decision.
"It is definitely not a split and they fully intend to get back together at some time in the future.
"But for now it is the end and they go out on top as the world's most popular music act."
One Direction kicked off Capital's Summertime Ball 2015 with Vodafone earlier this year - their first live London show as a four-piece.
The boys took to Twitter to reassure fans that their split was only temporary and it's NOT the last we will hear of the world's biggest boy band:
So glad everything has been cleared up today and ur support with it is amazing not that we could ever expect anything less your amazing

— Liam (@Real_Liam_Payne) August 25, 2015
Can't wait to put more time into everything we do and coming out with something great

— Liam (@Real_Liam_Payne) August 25, 2015
Thank you so much for everything you have done for us it's been the most amazing five years and there's so much more to come

— Liam (@Real_Liam_Payne) August 25, 2015
Ok so Lots of rumours going round. We are not splitting up, but we will be taking a well earned break at some point next year

— Niall Horan (@NiallOfficial) August 24, 2015
Don't worry though, we still have lots we want to achieve ! Can't wait for you to hear all the new music we have for you and to perform

— Niall Horan (@NiallOfficial) August 24, 2015
Some new songs as the tor continues! Love you all xx

— Niall Horan (@NiallOfficial) August 24, 2015
Your support is truly indescribable! It's just a break :) we're not going anywhere !!

— Louis Tomlinson (@Louis_Tomlinson) August 24, 2015
Promise

— Louis Tomlinson (@Louis_Tomlinson) August 24, 2015
Twitter went into meltdown seconds after the news broke on Sunday 23rd August), with #Directioners in shock but showing their full support for the band's future projects.
@CapitalOfficial Nooooo noooo nooo nooooo I'm crying

— Golden_Army (@Gz_Malik97) August 23, 2015
@CapitalOfficial pic.twitter.com/L8HX6DXzMP

— ana (@tmhIadz) August 23, 2015
If One Direction split but only take a break its well deserved, they literally do so much for everyone, they have no time for themselves

— Niamh (@infinitegraham) August 23, 2015
One Direction is sort of a British institution, this break up feels weird.

— Neha. (@itsNeha_) August 23, 2015
@onedirection please don't break up. Your the only thing keeping me alive

— DRAG ME DOWN!!! ♥_♥ (@debrawright1771) August 23, 2015
The news comes just weeks after the award-winning four-piece celebrated 5 years since being put together on the 2010 series of The X Factor. The international superstars have gone on to top the charts in over 100 countries worldwide, plus secure numerous prestigious music awards.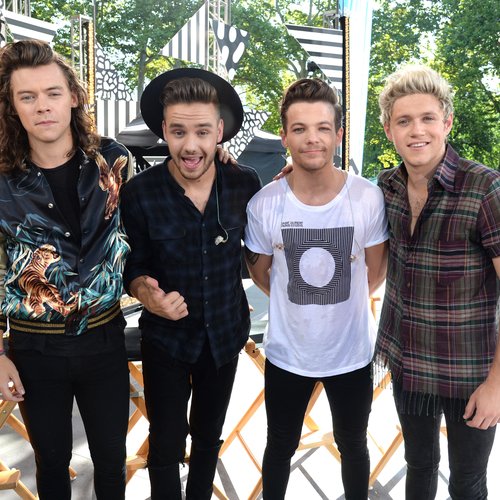 Former X Factor judge Louis Walsh seems to think the boys won't reform for five or six years, telling The Daily Star, "It's not the end, they will give it five or six years I'd imagine and then they will get back together.
"All the greats did it, like Westlife and Take That. It's the best way to go out when you go out on a high and they have been phenomenal. They are global stars and their success has been amazing."
However, a source close to the band told E! News they will probably start talking about reforming towards the end of next year or early 2017. "They are hoping to start talking plans for One Direction 2.0, so to speak, at the end of next year, maybe early 2017. They can then decide on the next step.
"Right now, they have every intention of coming back together. But look, of course there is always a chance that by giving the boys some space, they might enjoy it too much and won't want to get back together. It's a gamble, but right now that scenario is far from their minds. They need to grow creatively as artists to continue to be happy together. This is a natural progression for them.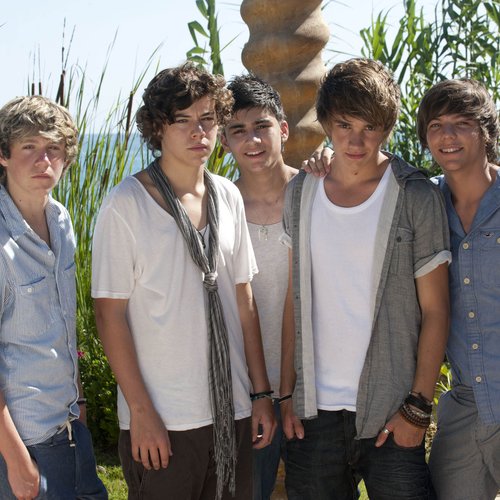 "This is an exciting time for them creatively and as a group. They love working together and envision a future together but with the freedom to do other things as well. This has been a crazy ride for all of them and they went through it as a family. They are not done working together yet.
"They met when they were basically kids and have obviously come a long way since then, professionally and personally, so it's inevitable that their tastes vary. One Direction is a huge part of their life, but they have their own needs as well, they want to explore a bit."
Earlier this month One Direction shot straight to the top of the Vodafone Big Top 40 chart with the lead single from album number five, 'Drag Me Down', the band's first single release since the departure of Zayn Malik back in March.
The boys are set to continue their 'On The Road Again' tour dates here in the UK next month with live shows in London, Manchester, Glasgow, Birmingham and Sheffield. You can win tickets to the see them live all this week on Capital.
Keep it Capital for all the latest 1D news.
You may also like...