One Direction Release NEW Behind-The-Scenes Videos From 'Night Changes'
1 December 2014, 10:47 | Updated: 1 December 2014, 16:25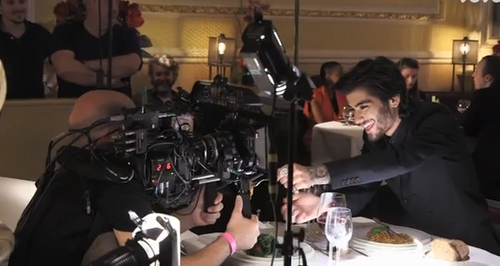 If you're as obsessed with 1D's incredible 'Night Changes' video as we are, you're DEFINITELY going to want to see how those dates were really made.
The first four behind-the-scenes videos from One Direction's 'Night Changes' video shoot have dropped – and we finally get to see how that brilliant promo was REALLY put together.
In the first installment, we see Zayn filming his dinner date scene and he comments, "It is quite strange going on a date with a camera. All I can say is don't knock anything until you've tried it!".
Director Ben Winston talks through the thought behind each scenario – a series of dates that go a little bit wrong – and says that Zayn's scene came about because Mr Malik has always wanted to take him out for dinner!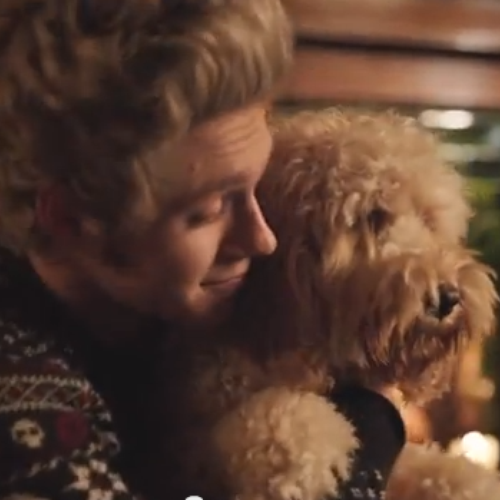 The second installment goes behind the scenes of Niall Horan's cosy night in – complete with his GORGEOUS four legged co-star Colin.
Niall's date quickly goes from twerking by the fire to accidentally setting his arm alight and spilling a drink on his lady friend.
The third video goes behind-the-scenes on Liam Payne's fairground date - and he admits the feeling of nausea was all too real after he was made to go on the Waltzers!
The fourth video they released shows how Harry Styles' skating date was filmed, revealing that THAT fall on the ice was actually filmed with a massive crash mat - well, we wouldn't want Harry's perfect bod to get injured!
The boys have yet to release the video for Louis Tomlinson's date, but if you can't get enough of them, you can watch the full video here:
You May Also Like…