One Direction's 'Perfect' Got It's First Play On Capital - And You Guys LOVED It!
16 October 2015, 08:18 | Updated: 6 December 2018, 10:16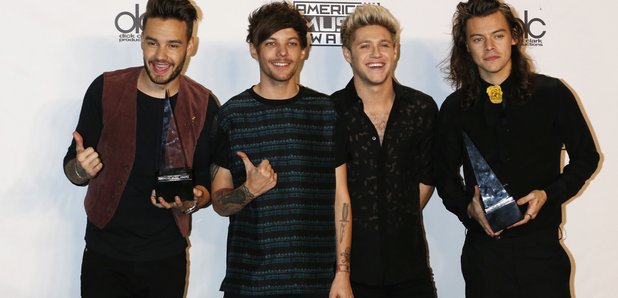 You guys heard 'Perfect' in full for the first time - and you weren't shy telling us how much you adored it!
Last week Liam Payne revealed that One Direction's next single will be called 'Perfect' - and we brought you the first play this morning to one HECK of a response from you #Directioners!
When the full version of 'Perfect' was finally revealed, you guys were #OBSESSED with 1D's latest new track - and the response on Twitter was HUGE.
@Louis_Tomlinson @Harry_Styles Lou Harry you did an incredible job writing Perfect! #Perfect #PerfectOnCapital

— Lexi (@LexiLopez157) October 16, 2015
@NiallOfficial LIKE? WHAT? I EVEN MORE THAN LOVE IT! THIS SONG IS SO AMAZING IT'S PERFECT #PerfectOnCapital #PerfectIsPerfect

— Geraldine Styles (@Geraldine_Joe) October 16, 2015
#PerfectOnCapital Ommmmg this is amaaaziiiing They look awesome. And their voices tho.. I love every single on of them

— Loriya` (@CorlinLorie) October 16, 2015
IT IS SO BEAUTIFUL I LOVE IT SO MUCH I AM CRYING #ImPerfect #PerfectOnCapital #Perfect

— Cindy_Tomlinson (@vanessacin24) October 16, 2015
*FANDOM AFTER LISTEN #Perfect *: #ItsPerfectDay #PerfectOnCapital #1DPerfect #EMABiggestFans1D pic.twitter.com/tXNSZNRKXm

— Alexa. (@LiamsMyFlawless) October 16, 2015
Just listened to perfect on Capital FM, love it. #PerfectOnCapital

— Sophie Hammond-Webb (@SophieHW_Styles) October 16, 2015
@CapitalOfficial OMMG AJSKDKAN PERFECT IS THE BEST SINGLE EVER I LOVE IT SO SO MUCH. GOOD JOB GUYS #1DPerfect #PerfectOnCapital

— vicky (@weyhaii) October 16, 2015
Ahead of the first play, Harry, Louis, Liam and Niall released a couple of snippets of the track to tide fans over until they heard the full track:
The boys also released another clip of the song to whet fans' appetites for their brand new music:
When fans heard some of the lyrics, speculation immediately started that it may have been written about a certain Miss Taylor Swift, Harry Styles' ex-girlfriend.
The track was written by Harry and Louis Tomlinson and includes the lyrics, "If you like when I'm driving with the windows down / If you like going places we can't even pronounce / If you like to do whatever you've been dreaming about / Baby you're perfect."
A source told The Sun, "Harry would never get too specific about Taylor in a song, but the lyrics are definitely going to get fans speculating. He doesn't want to dish the dirt but a relationship as intense as theirs has provided lots of inspiration."

Liam posted a tweet confirming the news last week after rumours started circulating about whether 'Perfect' would be the next song the boys would release from their forthcoming album, 'Made In The A.M.'.
Looks like the cat's out of the bag!!! Our next single is Perfect. Can't wait for you all to hear it!

— Liam (@Real_Liam_Payne) October 9, 2015
Harry also tweeted about the new single:
Our next single is called 'Perfect'. Looking forward to you hearing it, hope that you like those apples.

— Harry Styles. (@Harry_Styles) October 9, 2015
The boys were forced to reveal it earlier than they had planned after it was accidentally tweeted - and then quickly deleted - by iTunes last week.
1D will be releasing their new album 'Made In The A.M.' on 13th November, and so far fans have only heard lead single 'Drag Me Down' and the instant-grat track 'Infinity'.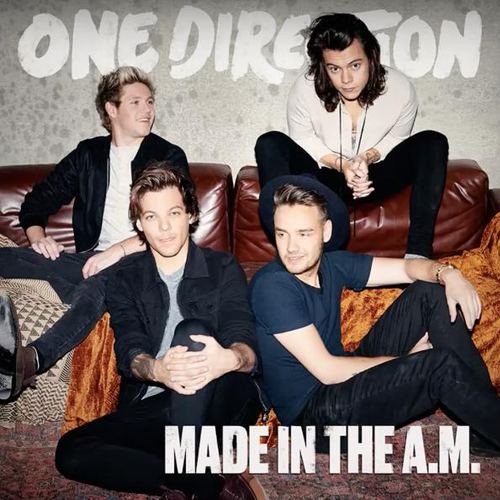 The band's long-time producer Julian Bunetta told Entertainment Weekly, "We're stretching out outside of the perimeters of what a traditional pop boy band would do. We're just kind of having fun. No rules. That's what it's been. We just wanted to make an album that had influences of all the previous albums, but then, an evolved version."
We're SERIOUSLY excited to hear what they've cooked up for us - roll on 13th November!
Let us know what you think on Twitter @CapitalOfficial using the hashtag #PerfectOnCapital.