Niall Horan Leaving One Direction Hoax Has Sparked The FUNNIEST Internet Memes
30 December 2014, 09:20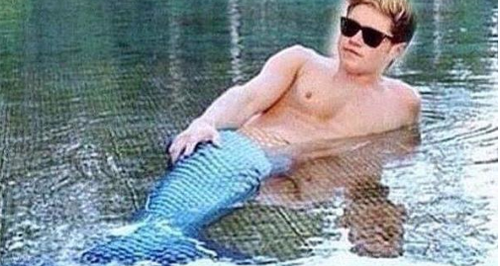 The internet exploded when some news sites tweeted that Niall was leaving the band – the rumours were false but the memes that came out of it are SO real.
There's rarely a week that passes without some crazy rumour that a member of One Direction is leaving the band, the latest being Niall Horan.
The internet was in uproar after Yahoo Celebrity UK and Sugarscape tweeted the news (which they later blamed on a hack) – but a spokesman for Columbia Records told Billboard there was "no truth to this rumour".
While we are relieved that our favourite Irish chap is staying firmly put in the band, the internet proved it had NO CHILL whatsoever with the memes that sprung up after the news.
The hashtag #ReasonsNiallLeftOneDirection sprung up, alongside some hilarious theories and photoshops those clever Directioners came up with for why Niall might want to leave.
Our favourites include:
#reasonsniallleftonedirection he wanted to be closer with his sisters pic.twitter.com/ZyhDkfaMlG

— nat (@arktichealy) December 29, 2014
He was tired of the fandom's photoshop skills #reasonsniallleftonedirection pic.twitter.com/4r0UIK725k

— Jasmine (@adorxblezaynie) December 29, 2014
#reasonsniallleftonedirection THE BOYS NEVER TOLD HIM WHAT TO WEAR pic.twitter.com/Nc6q0YyR9B

— (@crimlounal) December 29, 2014
he wanted to achieve his goals of becoming a merman #reasonsniallleftonedirection pic.twitter.com/G7xiaZdLxB

— Ashton Irwin (@OneSecondVamps5) December 30, 2014
#reasonsniallleftonedirection he went off to become a model pic.twitter.com/0P1oWXrua7

— bianca (@flowerkidhoran) December 30, 2014
BECAUSE NIALL IS SO SCARED OF OUR FANDOM PHOTOSHOP SKILLS #reasonsniallleftonedirection pic.twitter.com/XzYwY5RHIr

— One Direction (@1DsUniverse) December 29, 2014
You May Also Like…