One Direction Debut 'Best Song Ever' Music Video
22 July 2013, 18:17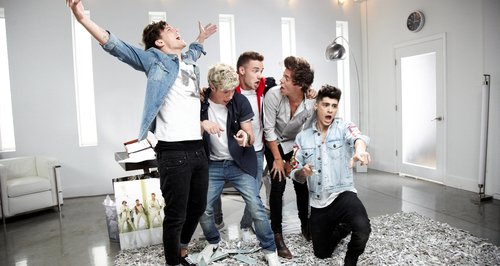 The 'Live While We're Young' stars unveil their hugely anticipated promo.
One Direction today (22nd July) launched the premiere of the music video to their new single 'Best Song Ever'.
The track is the first to be lifted from the boys' forthcoming new album and the follow up to the global smash 'Take Me Home'.
The video features several laugh out loud moments with Harry, Niall, Louis, Zayn and Liam all undergoing dramatic transformations.
The group had been teasing details of the promo for the past week, showing the characters they were to play in the promo.
Zayn turns into a woman, Niall ages into an elderly studio executive and Harry Styles gets his geek on to play marketing boss Marcel.
Check out the official music video to One Direction's new single 'Best Song Ever' below:
Louis is also seen as a double to Tom Cruise's character Les Grossman in the hit movie Tropic Thunder.
The 'Live While We're Young' stars are also aiming to secure the Vevo most views in 24-hour record with the new track.