Fans Have Jumped To Harry Styles' Defence After Claims He Ripped Off A 70's Classic
20 April 2017, 10:58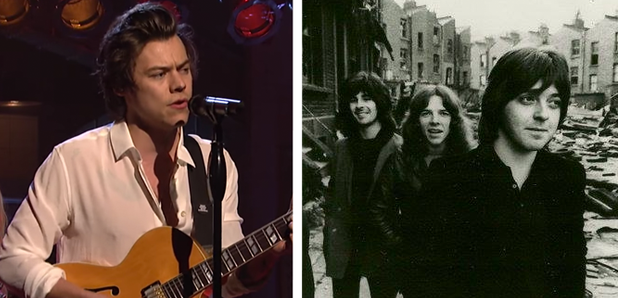 Harry's newly unveiled tune 'Ever Since New York' is facing questions over how original it actually is.
When a new tune is listened to over 1 million times on YouTube just a few days after it was unveiled, there's always going to be a massive spotlight on the track. However, Harry's facing a whole new kind of controversy, we're pretty sure he's never had to face before.
Fans of the old-school Welsh rock band Badfinger are pointing fingers at Hazza's new track 'Ever Since New York' for sounding a lot like their fave band's 1972 hit 'Baby Blue'.
Take a listen to the two tracks below...
Harry Styles' 'Ever Since New York'
Badfinger's 'Baby Blue'
We can definitely see why some people can see a similarity between the two guitar riffs, but a complete rip-off...hmmm...that's definitely debatable.
However, a LOT of people are stoking the fire with some even wondering how long it'll take until Harry's lawyers will have to start getting involved:
I wonder if Harry Styles has ever heard Badfinger's Baby Blue, and if he will hear from their lawyer.

— Peter Kirkpatrick (@pkirkpatrick) April 16, 2017
Harry Styles 2nd song from last night's SNL has a riff directly ripped from Badfinger's "Baby Blue"

— Jay Dial (@jaydial326) April 16, 2017
So did Harry Styles get permission from Badfinger to use the "Baby Blue" riff for that song? #SNLLiveCoastToCoast

— Ross Maxwell - WAPL (@RossMaxwellWAPL) April 16, 2017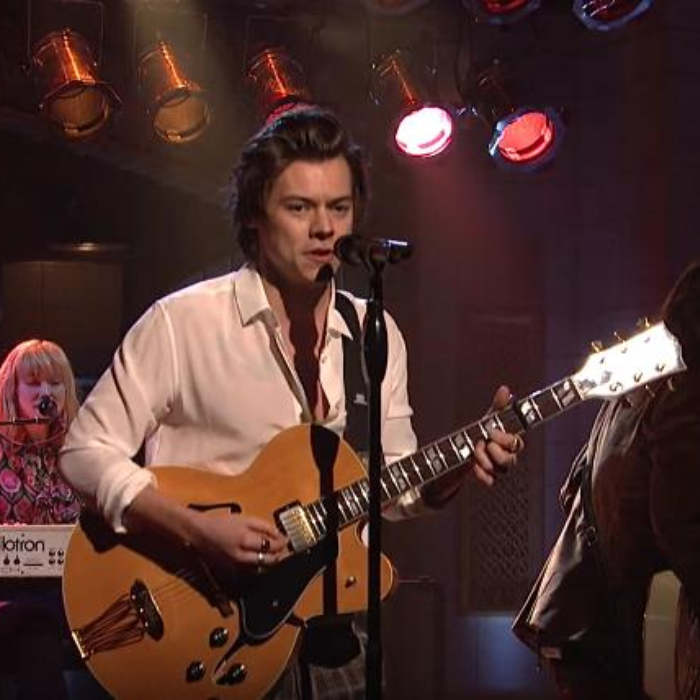 PIC: SNL/YouTube
Luckily for the 1D heartthrob, he has a LEGION of devoted fans who have defended their boy ever since the controversy arose. God, you've got to love their passion!
Can't believe what's going on with Harry and Baby Blue. Even if it sound similar he would never do anything like that on purpose!!!

— ever since new york (@HarrysKiwi01) April 19, 2017
I'm prepared for the backlash but I love @Harry_Styles single. He deserves credit for moving away from 1D stuff. Hope his album rocks

— Mike C (@Mike12767) April 20, 2017
I am not ashamed to say that I am pumped about Harry Styles' new album. That single out now is so good!

— Malley Scarbrough (@Malley_S) April 20, 2017
That Harry Styles song is quality. Touché.

— Luc Coiffait (@Luccoiffait) April 20, 2017
I can't wait till ever since New York comes out so I can listen to it for the rest of my life

— jenna (@SUBURBIACAL) April 20, 2017
You may also like...