Harry Styles Impersonated Mick Jagger On 'SNL' & It Was Genuinely 100% SPOT ON
29 March 2018, 16:24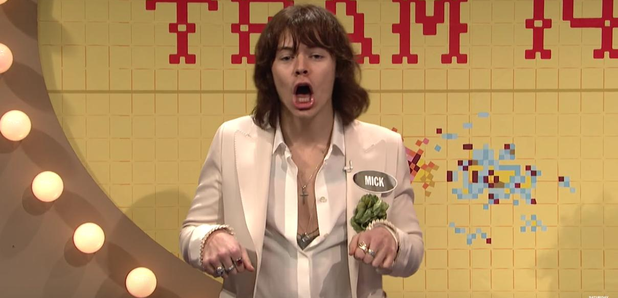 When SNL announced that Harry was due to appear on the show, we instantly started countding down the days...well, the wait was worth it!
One thing we can all agree on at this point is how damn talented Hazza is, right? We all know he can sing a tune or two, (he's proved that for a long time now) and now we know that his acting is pretty damn good too.
> Harry Styles Has Shared The Tracklist, Artwork & Release Date For His Album & It's So Close
With his debut acting role in 'Dunkirk' absolutely blowing us away, we also got a glimpse at what Mr Styles' can do in front of the camera as he took on the role of The Rolling Stones' legend Mick Jagger.
During the skit, Harry a.k.a Mick is asked about going solo, to which he replies, "Solo, why would anyone in a successful band go solo? That is insane." We'll just leave that Vodafone Big Top 40 No.1 'Sign Of The Times' right there...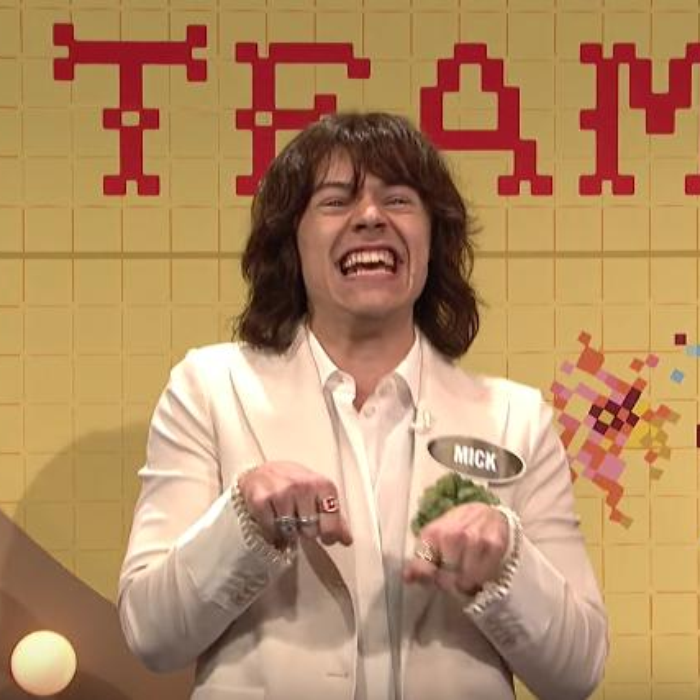 PIC: SNL
When quizzed on what keeps him up at night, the ladies-man quipped, "If I'm up at night it's because I've got a little company, you know, a little hanky panky!"

Cheeky chap!
> WATCH: Harry Styles Teased Fans With Taylor Swift Lyrics At His Live Show
Not only did Harry appear in this hilarious time-travel edition of 'Celebrity Family Feud', the heartthrob performed not one but TWO of his solo singles, "Sign Of The Times" and "Ever Since New York". Let's just say fans were a little...excited...
| The button on Harry's guitar strap says: "Treat people with kindness." pic.twitter.com/ORBWEyN4vK

— Harry Styles Updates (@BestDailyHarry) April 16, 2017
i wasn't even born yet but i have loved harry styles since 12:06AM on February 1st, 1994

— Estelle (@estellealvez) April 16, 2017
ME WAITING FOR HARRY STYLES TO PERFORM HIS NEW SONG AS A SOLO ARTIST pic.twitter.com/U2L6jhmwIv

— ana martinez (@anadalilaa) April 16, 2017
> Download Our Fancy New App For Loads More Harry Styles Chat!
Whilst you're here, check out what happened when Harry called out a fan for texting during his show...