Harry Styles Launches Solo Career On The Cover Of 'Another Man' Magazine With 3 INCREDIBLE Pictures!
26 September 2016, 16:34 | Updated: 26 September 2016, 16:40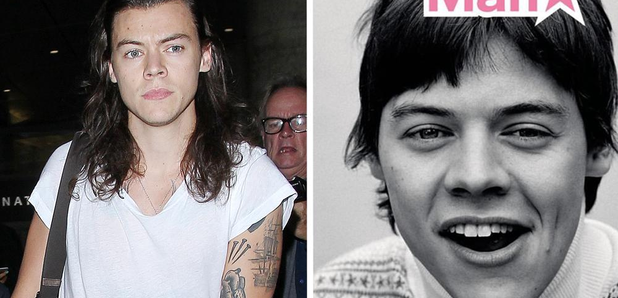 After posting three blank squares on his Instagram yesterday and quite frankly confusing the hell out of us all, Harry's made his next move!
Mr Styles has done a feature interview with none other than Sir Paul McCartney for Another Man magazine.
He's also posted not one, not two, but THREE images on his Insta, all taken from the covers of the magazine. Feast your eyes on this one
And this one
They're incredible, right?
The interview with Paul McCartney and Chelsea Handler comes out on the 29th October and we can only imagine what the hell he's going to be addressing in it!
Naturally fans can't get enough of the posts.
can you believe after so many years harry finally posted pictures of his face on Instagram

— cyan (@dailylarrydose) September 26, 2016
It's happening

Solo is Harry rising pic.twitter.com/GRC7TCms0B

— 1D Updates (@1D_Updates_EU) September 26, 2016
Me after Harry's last Instagram posts pic.twitter.com/L867jtNmFK

— nat (@daggertattooH) September 26, 2016
This is all a bit too much isn't it?
You May Also Like...