How Long Can You Watch Bear Grylls Cook Bird Guts & Maggots For Nick Jonas Without Retching?
27 July 2016, 11:15 | Updated: 27 July 2016, 11:21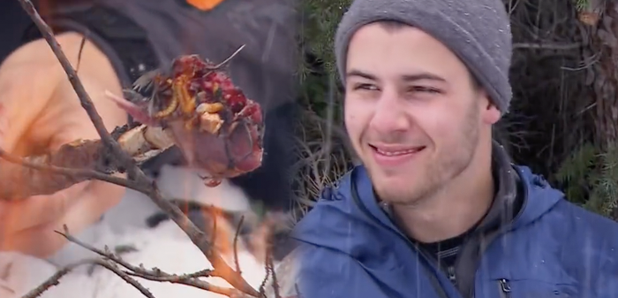 When you've got a washboard stomach, toned arms and flawless skin, you have to wonder what Nick Jonas actually eats. Well now we know.
Not content with conquering the world of music AND acting, Nick Jonas is ready to give the challenge of wilderness survival a bash in the new series of 'Running Wild with Bear Grylls'. However we're not too sure he's really as ready for the cuisine on offer than he might've first thought.
In the clip, we see Bear rustle up some *ahem* delicious bird guts stuffed with grubs...yum.
When asked about why he wanted to do the show by Entertainment Weekly Canada, Jonas explained, "The main reason I wanted to come out here and do 'Running Wild With Bear Grylls' is because I'm in a season of my life where I'm trying to push myself outside my comfort zone, do things that challenge me, be around inspiring people."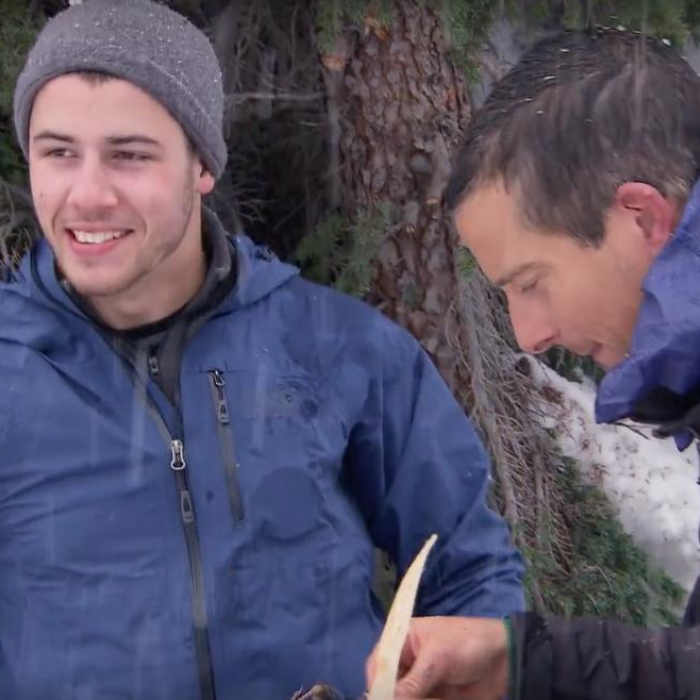 Grylls also revealed how Nick, "Threw himself into it, dealt with even his diabetes which can be so difficult.' Doesn't it make you love Nick Jonas just that little bit more!?
Everything is awesome

— Nick Jonas (@nickjonas) July 26, 2016
You may also like...