Miley Cyrus Talks Image Change: "People Thought I'd Gone Insane"
8 October 2013, 10:36
The 'Wrecking Ball' singer admits she had to get people to trust her creative ideas.
Miley Cyrus has revealed that she had to convince people she hadn't gone "insane" when she decided to ditch her good-girl image.
The 'Party In The USA' singer recently told Capital that she wished she could "start again" with new album 'Bangerz'.
Speaking to Hunger Magazine this week, she said: "I had so many times where I had to tell people like, 'Yo, just trust me, I'm telling you with this 'We Can't Stop' video, this is going make people watch' or with 'Wrecking Ball' saying, 'This is going to make people go crazy'."
Both videos went on to break records on VEVO with the latter hitting 100 million views in rapid time.
Miley admitted that after the release of 'We Can't Stop' "people really started trusting me".

"At first on paper that video sounded insane, no-one understood it and I'm just like, 'Let me film it and then if it doesn't work out you never have to trust me again, but if it works out you have to let me drive this ship, you know I'm on to something.' And then they call me and they're like, 'Yo, you're onto something!'"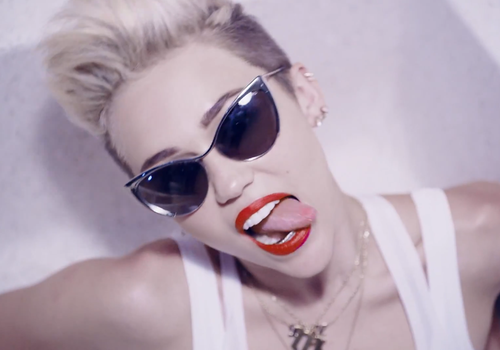 Miley released her new album 'Bangerz' this week and has constantly been in the headlines since her controversial performance at the MTV VMAs 2013 at the end of August.
She also recently posed for some racy snaps with photographer Terry Richardson and hosted hit sketch show Saturday Night Live.