Miley Cyrus "Degraded" Foam Fingers At MTV VMAs 2013, Says Inventor
30 August 2013, 13:00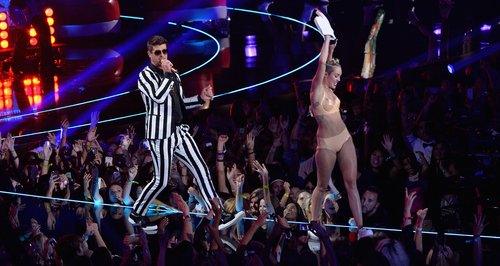 The man credited with developing the first ever foam finger from 1971 speaks about the star's recent controversial performance.
Miley Cyrus has been slammed for "degrading" foam fingers by the man credited with inventing the prop.
59 year-old Steve Chmelar made the original "No.1 hand" back in 1971 for his high school basketball team and told Fox Sports that he felt the 'We Can't Stop' singer's interpretation of his invention was not his idea of entertainment.
"For people that like that kind of entertainment, I'm sure that it met their needs," he said. "If I had a choice between Julie Andrews singing 'The Sound of Music' and Miley Cyrus doing '[We] Can't Stop,' I'd go the Julie Andrews route, but everyone has their choice and their decision."
Speaking more about the instance involving Miley and the foam finger, he said he was sure his invention would "survive" the incident.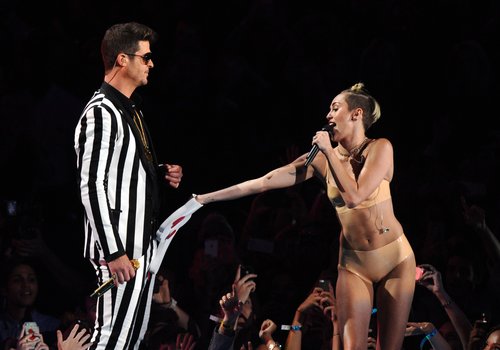 "I would say that it certainly misrepresented its intent to encourage team support," Chmelar added. "She took an honorable icon that is seen in sporting venues everywhere and degraded it.
"Fortunately, the foam finger has been around long enough that it will survive this incident. As for Miley Cyrus, let's hope she can outlive this event and also survive."
Miley's fiancé Liam Hemsworth was also reportedly left "mortified" by the incident, but her father Billy Ray gave it his approval.