Miley Cyrus' 'Bangerz' World Tour: What To Expect
11 February 2014, 12:24 | Updated: 27 March 2017, 16:31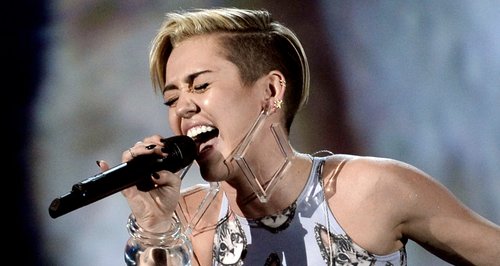 As Miley prepares to kick off her NEW world tour in support of 'Bangerz', take a look at what you might see when Ms. Cyrus gets out on that stage...
Miley Cyrus kicks off her long-awaited 'Bangerz' tour this Friday 14th February with a Valentine's Day show, and the world can't wait to see what the 'Wrecking Ball' star has in store for us all.
The US star will then bring the 'Bangerz' tour over to the UK starting from 6th May for a series of shows up and down the country.
Check out everything Capital knows about the 'Bangerz' tour so far... as well as a few predictions for the show...
1. Evidently Miley has traded in her 'Wrecking Ball' for a giant hot dog!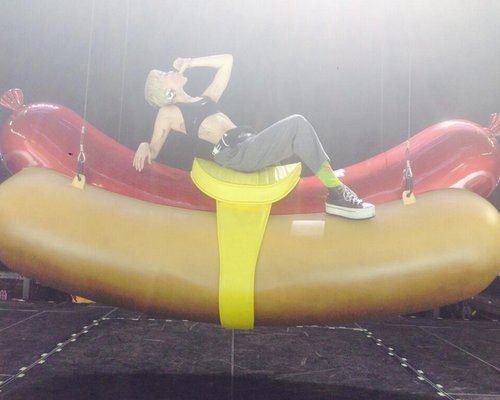 2. Miley promised us an animal theme... and it sure looks like she's delivering!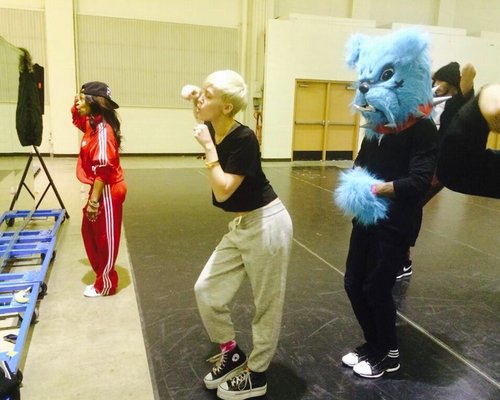 3. But don't expect much, if ANY, twerking...it's reportedly been banned!
4. The outfits are bound to be spectacular, risqué and... patriotic!
5. And remember it's ALL about the fans for Miley...so expect a healthy dose of audience participation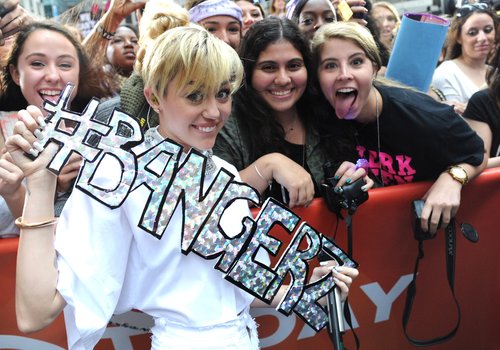 6. But look out when Miley gets on that hot dog and flies across the arena (there's one sentence we never thought we'd say):
7. Will Miley bring this adorable little pal back on stage for the 'Bangerz' tour?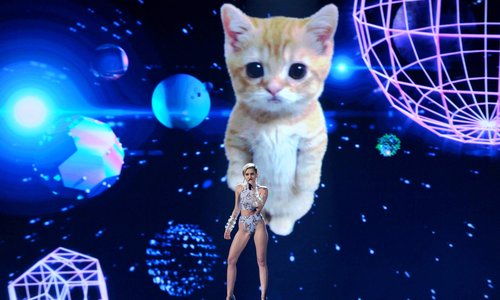 8. Want a sneak peak at Miley's tour outfits? Oh...go on then!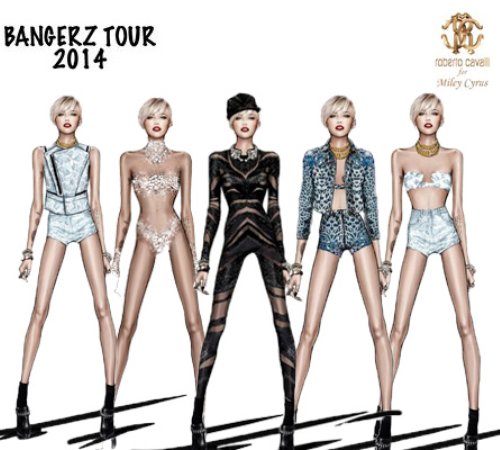 9. Twerking may be out... but that doesn't mean Miley won't be out to shock:
#bangerztour pic.twitter.com/PcrHD6eShh

— Miley Ray Cyrus (@MileyCyrus) February 9, 2014
10. Expect a party JUST like this trailer... but even bigger
11. Could Miley throw a surprise cover into her setlist for the big show?
12. Plus get ready for some tears when the heartbreaking 'Adore You' gets its moment in the spotlight:
[[ This video has been removed ]]
13. Fingers crossed for a surprise appearance from 'Bangerz' producer, and Miley's close pal, Pharrell Williams:
14. This has got to happen at some point, right?