Miley Cyrus And Liam Hemsworth Have Reportedly Split, Calling Off Their Engagement
19 July 2018, 11:19 | Updated: 19 July 2018, 11:30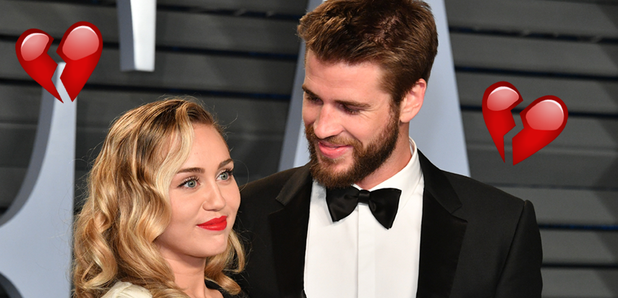 Miley Cyrus and fiancé Liam Hemsworth have reportedly called an end to their 8 year on/off relationship after 'arguments' about when to start a family...
Miley Cyrus and Liam Hemsworth have reportedly broken off their engagement, following a split caused by 'arguments about when to start a family', tabloids are reporting.
Miley Cyrus Has Deleted All Her Insta Posts Prompting Hemsworth Wedding Talk
A source close to the couple told OK! Australia that "[Liam] wants kids and doesn't want to keep putting it off but it's not quite the timeline Miley had in mind... he is left heartbroken"
"Miley put off plans for the wedding and Liam was growing tired of it... They haven't been getting along in recent months."
The news emerges a week after Miley deleted every picture from her Instagram page, fuelling speculation about new music or a wedding, but it seems the opposite is the case.
The couple have had a whirlwind relationship, filled with engagements, breaks, and secret reunions. After first getting engaged back in 2012 after two years of dating, they called things off in 2013, upon which Miley entered the 'twerking' phase of her life, if you please.
Picture: Getty
2016 reared it head, and Miley popped up in pictures down under with Liam, and it was later confirmed they had got back together, quickly announcing they're re-engaged, and we were back being convinced that true love does exist.
The source continued on to tell the tabloid: " [Miley] didn't really want to get married. It's something that everyone else seemed to get but Liam. [His] family had been begging him to see the light for a long time, but he had faith in Miley. Now he feels like an idiot."
Download Our Brand New App For All The Latest Miley Cyrus News