'Game Of Thrones' Drove Jade Thirlwall To Put Her BF In The Dog House & His Response Is Perfect
17 August 2017, 15:14 | Updated: 17 August 2017, 15:25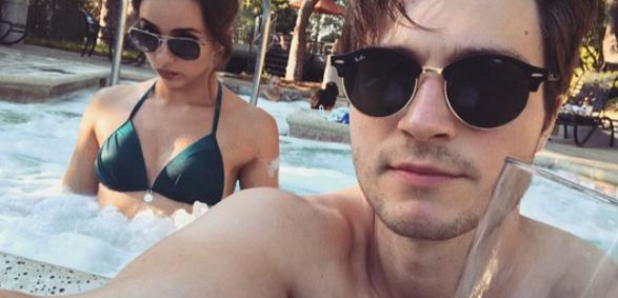 'Game Of Thrones' is the ULTIMATE test of a relationship...fact!
Steering clear of spoilers is one of the most infuriating parts of being a fan of 'Game Of Thrones', well all know that. The second most infuriating thing? Anyone? OF COURSE, it is when you bae goes an watches episodes without you!
> You know we pretty much have everything Little Mix on our app right? Download it here if you're a true #Mixer!
That is exactly what happened with Little Mix star Jade Thirlwall and her rockstar beau Jed Elliott...so much so in fact that Jade actually shared some of the pair's DMs in her Instagram story.
"Jed e eu discutindo sobre ele assistir Game Of Thrones sem mim " Jade via Instagram Story.#MTVHottest Little Mix pic.twitter.com/cLFPphUZ3K

— Little Mix BR (@LittleMixxBRA) August 7, 2017
As we pretend to understand why he called her RONALD, you just have to have a look at how Jed handled the situation on his own Twitter account...
When you watch Game Of Thrones without her and she stops responding to your messages... #dryyoureyesmate @annaleemedia pic.twitter.com/LJSDsWxNGj

— Jed Elliott (@JedStruts) August 17, 2017
> WATCH: A Little Mix Fan Bypassed Security To Get Into The Girls' Car For An Autograph
Everybody, there's a BIG lesson to be learnt here: No matter who you are, the act of self-depreciation is THE best way to get your partner to forgive you, okay, thanks, bye.
Let's just remind ourselves exactly why we love Little shall we? K, thanks bye.