Lady Gaga Says Volume Two Of 'ARTPOP' Coming Soon
7 April 2014, 10:16 | Updated: 27 March 2017, 16:31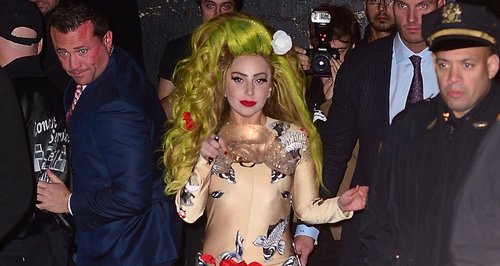 The 'Marry The Night' singer talks about her hopes for fans to hear more new music.
Lady Gaga has put her Little Monsters on red alert for new music after hinting that a second volume of 'ARTPOP' could be coming soon.
Speaking to American Top 40 she said that there were a lot of extra tracks and she has strong hopes for fans to hear the songs in the near future.
"I wrote a lot of songs when I was creating 'ARTPOP'. When I was done working on them I had a very specific idea of the concept for the first release of 'ARTPOP'," she confessed.
"But I do have a lot more records. But there's a strong possibility I will release another volume of 'ARTPOP' and I'm really hoping that it's soon."
Gaga released 'ARTPOP' back in November 2013 and recently unveiled the music video for latest single 'G.U.Y'.
You may also like…
[[ This video has been removed ]]
Lady Gaga - G.U.Y. on MUZU.TV.