WATCH: Justin Bieber Reveals The Trippy Lyric Video For His New Song 'Sorry'
30 October 2015, 09:00 | Updated: 30 October 2015, 09:51
Justin Bieber - Sorry (Lyric Video)
03:19
Not only do you get to learn the lyrics to Justin's new song off by heart, prepare to be seriously confused by the camera trickery too.
We're pretty well versed with Justin Bieber's 'Sorry' lyrics already (well, the song has been stuck in our heads since it dropped last week), but he's finally revealed his new lyric video - and it's seriously trip...
The lyric video uses clever camera trickery and effects to make the words appear in the unlikeliest of places as a girl goes through a day in her life - and we're still baffled as to how they made someone dissolve into a puddle of water and clothes!
The clever video was directed by viral YouTubers, Zach King and Aaron Benitez - and we're pretty impressed with the Biebs' latest work.
Justin finally revealed the lyric video for 'Sorry' after the big reveal of the track last week, much to the delight of fans who had been teased with snippets and small clips of his acoustic performance of the song in the lead up to the song being played.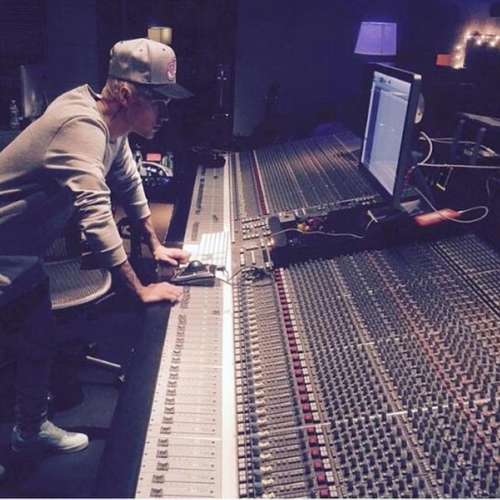 If this is how good the lyric video is, we can NOT wait for the music video to come - show us what you've got, Biebs!