Rixton On Justin Bieber And His Entourage Of Victoria Secret Models
27 April 2015, 13:39
New bezzie mates Rixton talk about Justin Bieber fresh off the back of touring with Ariana Grande and Justin on the Honeymoon Tour.
Turns out the Biebs has drastically lowered numbers in his entourage according to Rixton, the British boy band who joined Justin on tour with Ariana Grande and spent quite a bit of time getting to know the Canadian singer whilst on the road.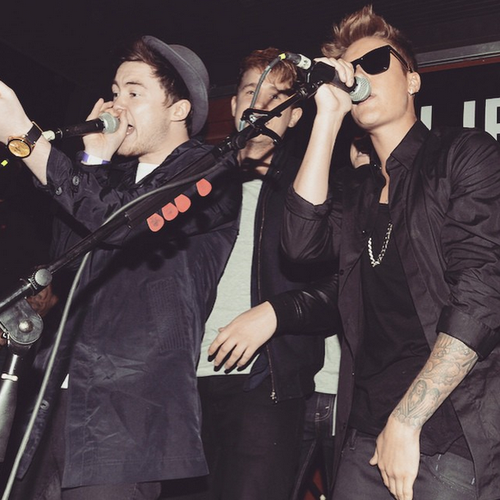 Talking to Max on Capital about grabbing drinks with the 'Boyfriend' singer, Jake, Danny, Lewi and Charley tell us how Justin has swapped his fifty odd person entourage for a couple of Victoria Secret models - could this explain that punch up he had with Orlanda Bloom over VS beauty Miranda Kerr.
And considering the Rixton lads were front row for Justin's sexy on-stage dance with 'Love Me Harder' singer Ariana Grande, we asked if there was any truth to the rumours the two could be more than friends...
Want more Rixton in your life? Then check them out at Capital's Summertime Ball 2014: