Justin Bieber Heads Out In V For Vendetta Mask And Unveils Full Tattoo Sleeve
2 August 2013, 14:40
The 'Boyfriend' singer chose a new disguise as he was spotted out in New York.
Justin Bieber was pictured out in a new disguise this week as he chose to don a mask from the movie V For Vendetta out in New York.
The 'As Long As You Love Me' star was spotted heading back to his hotel in the Big Apple fresh from a gig in New Jersey on his 'Believe' world tour.
As well as the unusual choice of outfit, Justin has also taken to Instagram to debut a new full sleeve of tattoos.
He's debuted several new designs over the past months, with a giant eye one of the most recent.
Check out Justin's full tattoo sleeve below: (Picture: Instagram)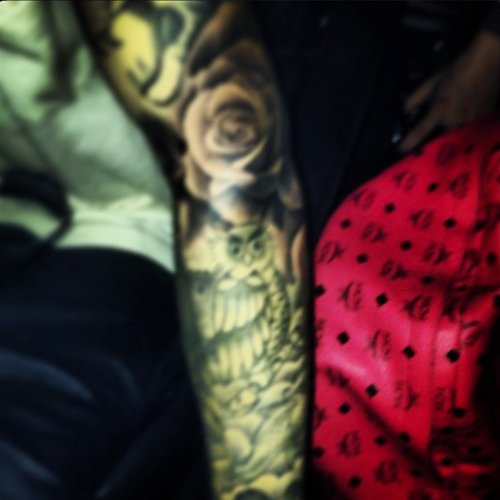 It's also been revealed that the teen star's breakthrough hit 'Baby' has broken a new record after it went diamond.
It means the song is the highest-certified single sold in US music history.
Check out the picture of Justin in his V For Vendetta mash below: (Picture: Splash)