Justin Bieber Laughs Off Latest Set Of Rumours As Reports Of "Mass Brawl" Emerge
6 August 2013, 10:05
The 'Boyfriend' singer takes to his social networking account to hit out at the claims and says he will focus on the positives.
Justin Bieber has dismissed the latest set of rumours around his private life – following reports him and his team were involved in a late night club brawl.
The 'As Long As You Love Me' star logged onto his social networking account and said the stories are "the funuest" he's read so far.
He tweeted: "The most recent rumors might be the funniest of all. Where do u get this stuff??? #focusedonreality."
The Canadian star then told fans that he will be staying focused on the positives as well as his music and tour.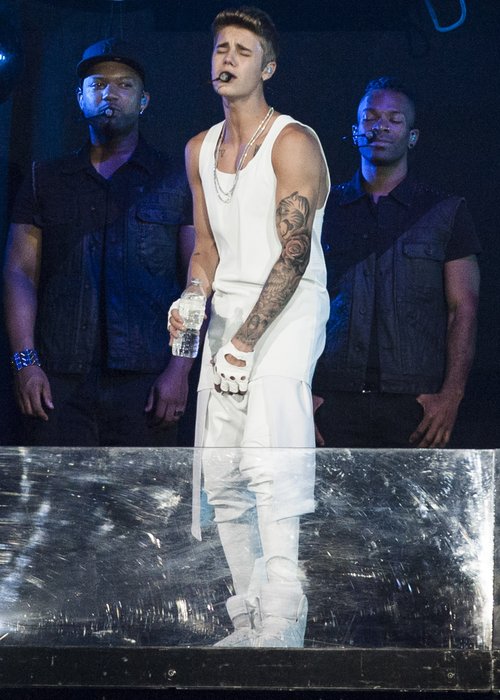 He continued: "Off to do what I love. Perform and see my fans. Focused on the positive and what is real. South Carolina see u soon. #BelieveTour"
Justin is preparing for the release of a new film and music at the end of 2013 and recently debuted new single 'Heartbreaker' during a clip for new perfume The Key.