WATCH: Justin Bieber Plays 'To Bae Or Not To Bae' With Capital's Roman Kemp!
18 November 2015, 19:40 | Updated: 19 November 2015, 20:11
Given a host of hot celebrity women to choose from, Justin Bieber DEFINITELY has his eye on one blonde actress in particular…
To celebrate the release of the album we've literally been counting down the days for - Justin Bieber's 'Purpose', of course! - the man himself joined Roman Kemp to co-host his album party live on Capital FM - and Roman got him involved in a cheeky game of To Bae Or Not To Bae, too.
Roman asked Justin whether he would Bae (or not) some of the world's hottest celebrity women - and it turns out Britney Spears would get a big YES from the Biebs, as would Beyonce if she wasn't already married to Jay Z.
However, one candidate got a resounding yes from Justin, who described the gorgeous blonde actress who has a habit of falling over in public as "SO sexy" - find out which celeb lady it was that caught Biebs' eye by clicking play on the video above.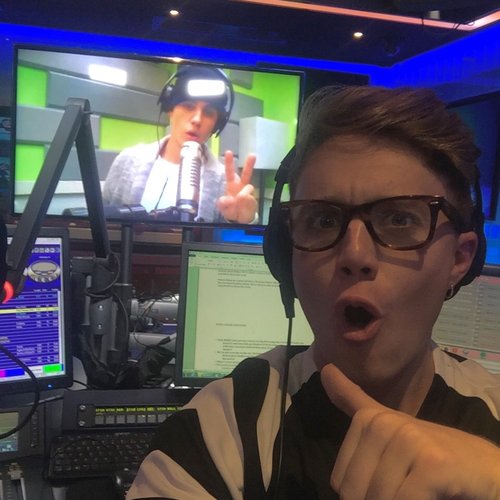 Justin Bieber's new album 'Purpose' is available now, click here to download your copy. Justin will also be taking the stage at Capital's SOLD OUT Jingle Bell Ball with Coca-Cola on Sunday 6th December too - keep it Capital for a chance to win your way in.