Justin Bieber Enjoys "Much Needed" Time Off From 'Believe' Tour By Partying With Friends
3 June 2013, 12:00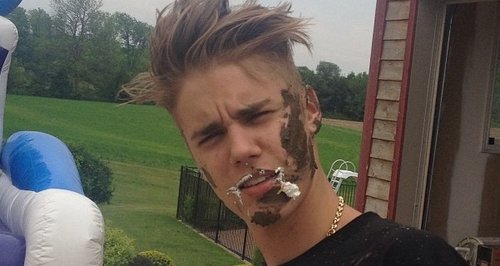 The 'As Long As You Love Me' singer was also on hand to help his little sister celebrate her birthday this past weekend.
Justin Bieber has been enjoying a rare break with family and friends in between legs on his 'Believe' world tour, and was been seen partying and relaxing during his time off.
The 'All Around The World' singer has received a string of bad press in recent months, and took his mind off the stories by helping sister Jazmyn celebrate her birthday over the weekend, as well as going dirt biking and partying with some of his friends out in Miami Beach, Florida.
"HAPPY BIRTHDAY @JazmynBieber!!! I love you!" Justin tweeted at the start of the weekend. "Beach weather all day. good stuff.
"Enjoying the much needed time off," the Canadian pop star also tweeted last night (2nd June). "Just needed to come on here and say I appreciate all of u. thanks. love u."
Check out a picture of Justin Bieber partying with friends in Miami Beach, Florida over the weekend below (Credit: Splash):
A friend of Justin's also shared a funny snap of him after enjoying some dirt biking, where he has both mud and cake smeared over his face.
"Yeah! Dirtbiking and eating cupcakes make the best combo @justinbieber," Instagram user @pnilsson84 posted, to which Justin later replied: "True".
Justin Bieber is set to resume his 'Believe' tour with a performance in San Diego, California on 22nd June before playing dates across the US.