Justin Bieber Has New Inspirational Tattoos Inked During Plane Flight
24 March 2014, 14:43 | Updated: 24 March 2014, 14:48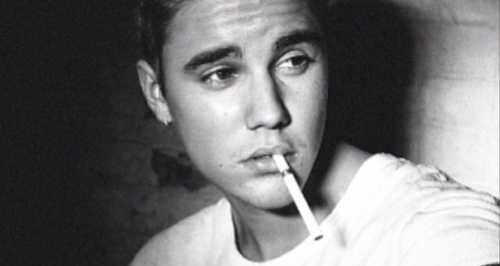 The 'As Long As You Love Me' star tasked his artist to do the designs at 40,000 feet in the air.
Justin Bieber has had two brand new tattoos done and tasked tattoo artist Bang Bang to do them during a private jet flight last month.
The 'Boyfriend' star had the design of a crucifix inked onto his chest, as well as the word 'forgive' tattooed on his abdomen, while flying from Panama to Canada in February.
Check out a snap of one of Justin's new tattoo designs below (Credit: Instagram):
"It was really difficult," Bang Bang revealed to the New York Daily News this week. "The plane was shaking, so it's like trying to do a tattoo while you're driving over rocks, and so I have to compensate and be so, so accurate.
"My adrenaline was through the roof," he added. "This was the most difficult tattoo I've ever done for sure."
Last week Justin teased a brand new song called 'Life Is Worth Living', believed to be written about ex-girlfriend Selena Gomez.