WATCH: These Justin Bieber Superfans Lose Their Shizz When He Surprises Them
11 November 2015, 12:51
Justin Bieber Surprises Superfans
04:05
Justin popped out to surprise some fans with tickets to his performance on the Ellen DeGeneres show… and their reactions were PRICELESS!
We kind of love Justin Bieber even more after his watching the video above – the 'Sorry' star popped out on some of his superfans at the Ellen DeGeneres show to surprise them with tickets… and their reactions were literally priceless.
As part of Bieber Week on the show, Justin hid out of sight as some of his superfans were quizzed about why they loved Justin so much… before appearing behind them to give them a VIP pass to his performance on the show at the end of the week.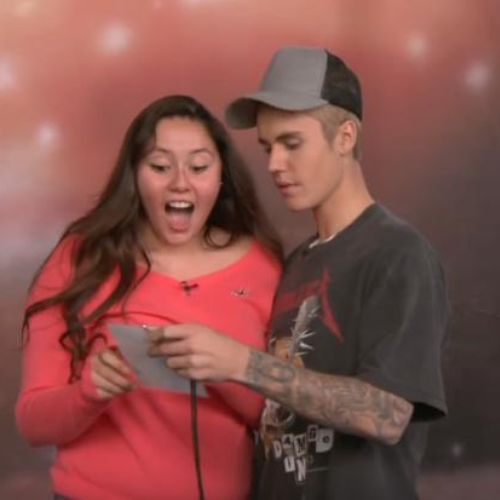 As you could imagine, when faced with their celeb crush these girls literally could NOT cope – and their reactions are definitely unmissable. We'd totally be the same when faced with the Biebs, tbh!