"I'm Single And Ready To Mingle!" Justin Bieber Says There's No Girlfriend In His Life
15 September 2015, 11:08 | Updated: 15 September 2015, 11:17
HOLD US. The Biebs has confirmed that he's not in a relationship – let the Hunger Games begin.
He's confirmed it - Justin Bieber is "single and ready to mingle". Let the competition to bag the Biebs officially BEGIN!
He might have been linked to the likes of Hailey Baldwin and Xenia Deli (the girl from his 'What Do You Mean' video), but Justin's revealed he's not in the right place to have a girlfriend right now.
Justin told Ellen Degeneres, "I'm single, ladies - and ready to mingle. I'm in a place now. I don't know if I'm ready for a relationship right now."
As well as telling Ellen there's no special lady in his life, Justin recently revealed he is still recovering from having his heart broken. He told Australia's Kyle and Jackie O Show, "I haven't been in a relationship for a while, I'm chilling and just hanging out, just being by myself.
"I am a relationship type of guy, I love to be in love and I love cuddling and I love all of that kind of stuff but I got my heart broken and so I'm just going to let that heal up. I had a few beers guys, maybe I'm talking too openly?"
Back in July, Justin also denied that he was seeing anyone and said he is more focused on family and spending time with his little brother than chasing after a girl.
My love? My love today is my little brother. He's staying with me for the next week. So he's my love right now," Justin revealed to Interview magazine. "No girlfriend at the moment, no. I'm single."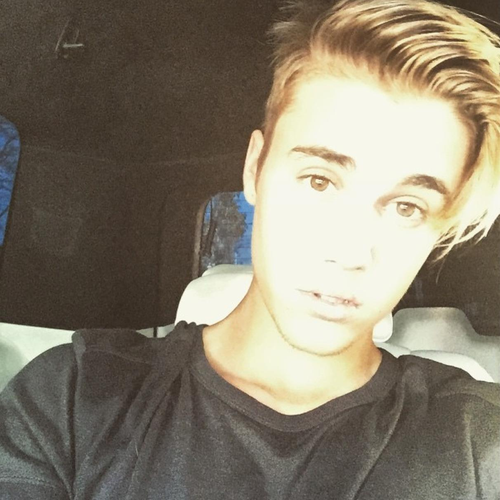 But if you HAVE ever wondered what it'd be like to date Justin Bieber, it sounds like the boy likes a SERIOUSLY calorific breakfast in the morning!
"I cook breakfast, and that's pretty much it. For myself or if I have a girl," he explained. "I made breakfast for my little brother the other day, some eggs, pancakes and bacon. Simple."
Justin returned to music this year when he featured on Skrillex & Diplo's team-up track 'Where Are U Now' and released his first solo comeback single 'What Do You Mean', and he's given us some BIG teasers about what's to come on his new album.
"It's just very personal. People will be able to really get in to where my heart is," Justin added. "It's about my journey in life, stuff that I've been through. Maybe I can teach a lesson, certain things that are inspiring."
As well as working on his new music, Justin found the time to mock the Chainsmokers as he used their videographer Rory Kramer for his new video - and of COURSE he did it in the medium of song too…
You may also like...
WATCH: Justin Bieber In Skrillex & Diplo's 'Where Are U Now' Video