Shawn Mendes On Justin Bieber Comparisons & Which Fifth Harmony Girl He'd 'Wife'
18 March 2015, 15:31 | Updated: 20 March 2015, 14:22
We find out just how much the two fellow Canadian teens have in common, and play a game of 'Lips, Wife, Leave It'.
After being heavily compared to swag-wearing and sweeping-fringe-styling Canadian singer Justin Bieber since the beginning of his singing career, we get 'Stitches' singer Shawn Mendes to set the record straight once and for all... We find out just how much the pair have in common!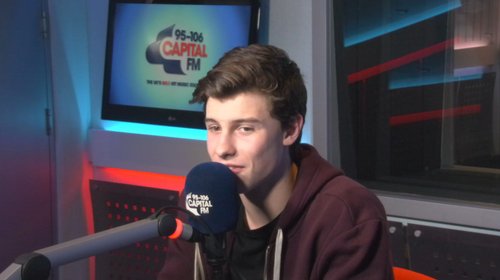 Plus, the teen heart throb opens up about which girls he'd like to snog, marry and avoid in a game of Capital's 'Lips, Wife, Leave It', with options of friend Camila Cabello of Fifth Harmony, Chloë Grace Moretz and Little Mix's Jade Thirlwall.
Catch more exclusive celebrity interviews with Max every Sunday from 7pm and Monday - Thursday from 10pm.
You May Also Like...