Justin Bieber And Selena Gomez Spark Fresh Romance Rumours With New Selfie
6 January 2014, 11:51 | Updated: 6 January 2014, 11:52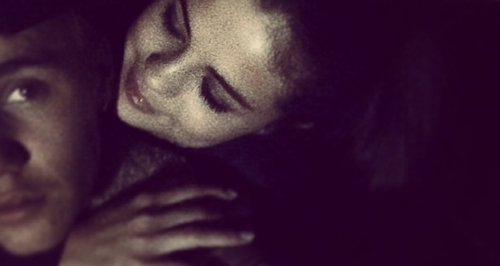 The 'Boyfriend' star posted a picture of him and Selena cuddling together over the weekend.
Justin Bieber has sparked fresh rumours he and Selena Gomez may be back together after sharing a new picture of them hanging out alongside a romantic caption.
The 'All That Matters' singer and Selena ended their two-year romance around the end of 2012 but posted up a new snap of themselves embracing over the weekend.
"Love the way you look at me," Justin simply posted alongside the picture of him and Selena together, just days after pictures emerged of the pair riding Segways around the Canadian pop star's local California neighbourhood.
Justin has also been pictured returning to the recording studio his month, just weeks after claiming he was "retiring" from music, and was seen in the studio with Toronto-based producer Douglas Romanow on New Year's Day.
Check out a picture of Justin Bieber back in the recording studio this past week below (Credit: Twitter):
"I can confirm that rumours of Justin Bieber's retirement are greatly exaggerated," Douglas posted on his official website alongside the picture. " I have spent much of this holiday season recording this talented artist."
Justin Bieber returned with his limited release album 'Journals' at the end of December.