Justin Bieber And Selena Gomez Back Dating On "Trial Period"?
28 May 2013, 09:07
The former couple are said to be back together and "taking things slow" as new reports surface on their relationship.
Justin Bieber and Selena Gomez are said to be once again back dating on a "trial period".
The couple split at the end of 2012, but have been rumoured to have rekindled their relationship in recent weeks after being spotted together numerous times.
"Justin and Selena are dating but they are taking things slow," a source told HollywoodLife.com. "Coming back together now, the couple has years of experience and they're treating the relationship more maturely this time around.
"They now know what the stakes are."
The pair have publicly kept quiet over details of their break-up and the insider claims that the "trial" is to save Selena from getting hurt.
"Selena is keeping her heart from being broken, so she is definitely looking at this as a trial period in their relationship," they added. "She's definitely taking [baby] steps back."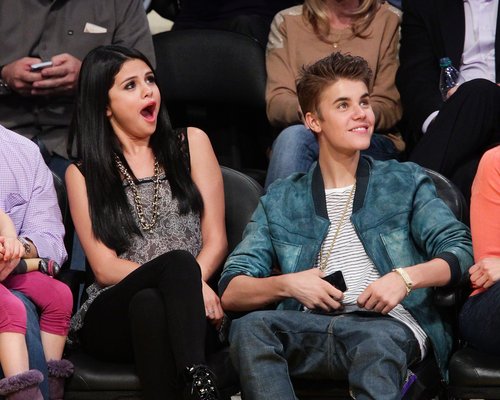 "When they first started to date, it was amazing but they were too young and it was too much. They didn't even know what love was and she got all mixed up."
Meanwhile, Selena was recently seen over in the UK and hung out with Jaden Smith on her trip.