Selena Gomez "Flipping Out" At Justin Bieber's Plans For New 3D Movie?
5 April 2013, 09:37
The Spring Breakers actress is apparently upset at the thought of being included in the rumoured film.
Selena Gomez is reportedly unhappy with Justin Bieber after it was rumoured the Canadian star was planning on including her in his reported new 3D movie.
The 'As Long As You Love Me' singer released his first film back in 2011 and is said to be plotting a new big screen picture for Christmas.
A source told Hollywoodlife that the actress "texted Justin, flipping out" when she found out that scenes with her could be included in the movie.
The insider also claimed that Selena "just wants to move on" and "she made it clear that she does not want to be in the movie, DVD extras or anything at all."
The couple's almost two-year relationship ended at the end of 2012.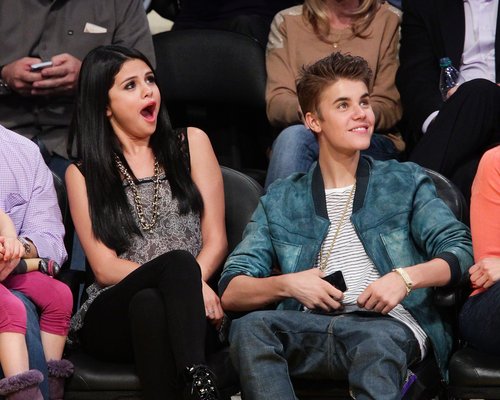 Since then Justin has constantly found himself in the media spotlight following run-ins with paparazzi, being late for his 'Believe' tour shows and most recently having his pet monkey confiscated in Munich.
The star is also working on new music and has been tweeting details about his latest work – which received compliments from British singer Ed Sheeran.