WATCH: Justin Bieber Dressed As A Security Guard Stroking A Man's Moustache? It Happened!
13 November 2015, 10:19
Bieber Week's Hilarious Prank
06:22
Only Ellen could come up with a prank as HILARIOUS as this, and Biebs loved every minute.
OK we knew Justin Bieber could be funny but this prank is on a WHOLE different level.
The 'Sorry' star has been a guest on Ellen's show all week and he's been up to some funny shiz of COURSE, but this may just be the pair's best prank yet.
Cut to Biebs dressed up in a security guard outfit - complete with a moustache and fake beer belly - and him generally just being an absolute PAIN to anyone he encounters!
With Ellen in his ear giving him instructions Justin winds up complimenting a woman on her 'wig', accusing a man of being drunk and even stroking one poor chap's moustache - much to his confusion!
Hit play on the video above to see Justin in action strutting his stuff. HILARIOUS!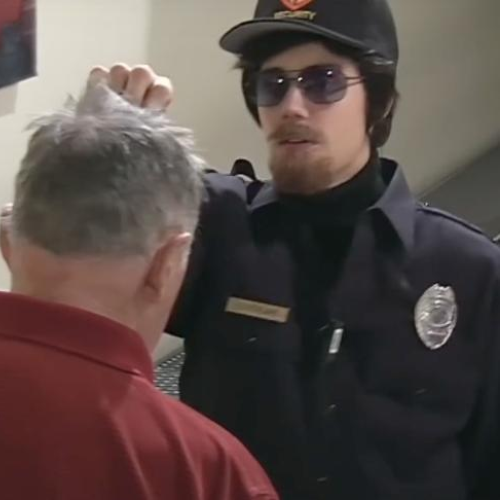 Justin Bieber launched his brand new album 'Purpose' today (13th November) after huge success with singles like 'What Do You Mean' and 'Sorry'.
You may also like...