Is This Justin Bieber's New Girlfriend? JB Gets Close To Model Ashley Moore At The Basketball
23 March 2015, 12:39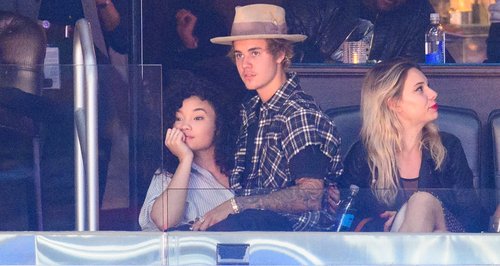 Justin was spotted sitting on Ashley's lap and planting a kiss on her head – what will Hailey Baldwin say?!
Since his split from Selena Gomez, Justin Bieber has been notoriously quiet about who he has been dating, being linked to several different (gorgeous) women. But is his latest conquest Ashley Moore?
Justin was spotted with the model at a basketball game over the weekend, where he was photographed sitting on her lap and planting a kiss on her head – though she didn't look too pleased about the impromptu smooch!
Justin joined Ashley and another blonde female at the LA Clippers game against the Washington Wizards over the weekend, where he was seen trying to get close to her.
It's not the first time Justin and Ashley have been linked – eight months ago Justin posted a photo of her in a Calvin Klein advert on his Instagram captioned, "Ash I see u in ur #Calvin's." Maybe they were comparing ad campaigns?!
Although neither Justin nor Ashley have confirmed or denied the dating rumours, she has previously been linked to Justin after the pair were spotted going for lunch together in Justin's Ferrari in August 2013, though she has also been romantically linked to his good pal Lil Twist.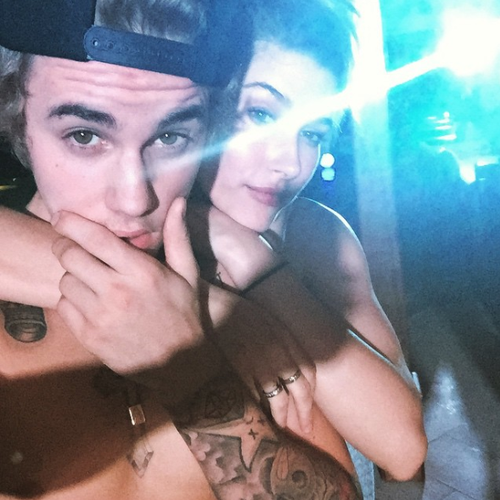 Justin has also recently been linked to Hailey Baldwin after the pair of them have spent a LOT of time together over the past few months, including ringing in the New Year together on holiday - wonder what she thinks to these shots?
If they're not dating they must just be VERY close mates to cuddle up like this in public!
You May Also Like: