Justin Bieber Rejoined Instagram For The Shortest Time & Everyone's Freaking Out About His 'Sex Tape'
30 August 2016, 16:04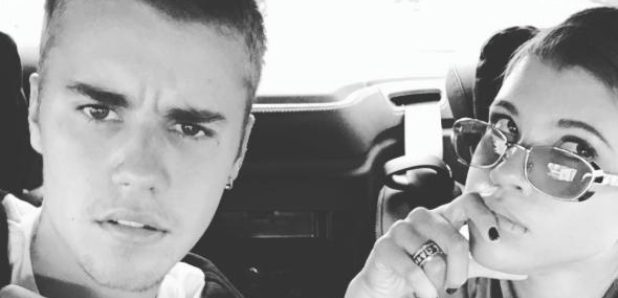 It's all go in the world of the Biebs this week…
He famously deleted him Instagram last week after fans were being nasty to his girlfriend – and it looked like Justin Bieber might have rejoined the site… but it was all too brief as the star has once again deleted his Insta.
Are you keeping up? Good.
Justin deleted his account last week after warning fans to be nice to his rumoured girlfriend, Sofia Richie, and he made an all too short return to the site.
The 'Purpose' star was online for a matter of hours before deleting his account once again, telling fans he had reactivated it "by accident".
Still no Instagram it was an accident

— Justin Bieber (@justinbieber) August 29, 2016
But Justin's disappearing Insta wasn't the only thing his fans have been freaking out about over the weekend – there are rumours circulating that a sex tape of his exists.
On Sunday, the hashtag #justinssextapeleakedparty was trending, with some fans claiming to have watched the mysterious footage.
#justinssextapeleakedparty
Me after this photos: pic.twitter.com/glFEigTFcz

— Myless (@larrysshugg) August 28, 2016
when you click #justinssextapeleakedparty thinking its just an Internet joke and then u see the pictures pic.twitter.com/P5uwqDunf3

— Raphael Gomes (@raphablueberry) August 28, 2016
#justinssextapeleakedparty

beliebers vs other fandoms rn pic.twitter.com/xXvIDuzGmW

— JB&ARI (@holybiebsgrande) August 28, 2016
I'm so glad we're not the only ones who make fake trends because we're bored #justinssextapeleakedparty pic.twitter.com/DAkWjvdrMN

— Happy Birthday Liam (@whenharrymoans) August 27, 2016
me when I first saw the hashtag vs me when I found out it's just beliebers being bored
#justinssextapeleakedparty pic.twitter.com/tVHnpHY4tA

— Mizzle (@Justinmydaddyxo) August 27, 2016
#justinssextapeleakedparty YALL ARE LIARS I WAS SO EXCITED FOR NOTHING pic.twitter.com/U6ygPMkg9C

— ️ (@dwregui) August 27, 2016
While the fans were getting overexcited, the rumour is likely to be just that, concocted after images of Justin kissing Sofia Richie on holiday in Cabo San Lucas in Mexico for her 18th birthday emerged around the same time.