WATCH: Justin Bieber Just Punched An Over-Eager Fan In The Face And Split His Lip Open
23 November 2016, 09:24
Justin Bieber Punches Fan in Barcelona | TMZ
01:17
The boy was left with blood pouring out of his lip after reaching into Justin's car.
An overzealous fan ended up with a split lip last night after Justin Bieber punched him for leaning in to his moving car.
The fan was seen reaching in to Justin's car as it drove past a group of fans, and grabbing the singer's chest, before Justin's arm was seen striking out to get the fan off him.
While it's not clear what the fan actually did to Justin in the car as it drove past, eyewitnesses claimed the boy had said if he met Justin he wanted to punch him.
imagine telling everyone "if i meet justin bieber i'll punch him" but justin bieber punches you first pic.twitter.com/5Wx9LNXBBg

— mina (@xminasax) November 22, 2016
This guy is NOT a fan & said he was gonna punch Justin. But J punched him insteadpic.twitter.com/jnZsoHGTU0

— Justin Bieber (@1Kidrauhl_Biebz) November 23, 2016
IF SOMEONE TRIED TO HIT ME I WOULD PUNCH THEM ASWELL. MEDIA AND HATERS GOTTA STOP BEING SO EXTRA AND STUPID!!

— Justin Bieber (@1Kidrauhl_Biebz) November 23, 2016
The boy was seen with a bleeding lip after the punch, as his friends rallied around him, and new reports from The Mirror suggest the victim was actually a minor and told police that he was not sure whether or not to report Justin.
The local police are reported to have said, "What's occurred here is what would be considered a misdemeanour rather than a crime. For a crime of assault to have occurred, the victim would have needed medical attention more than once.
"The footage shows there's been no sustained attack. As we're talking about a misdemeanour rather than a serious crime, we haven't got the power to act off our own backs and so we're not actively investigating this.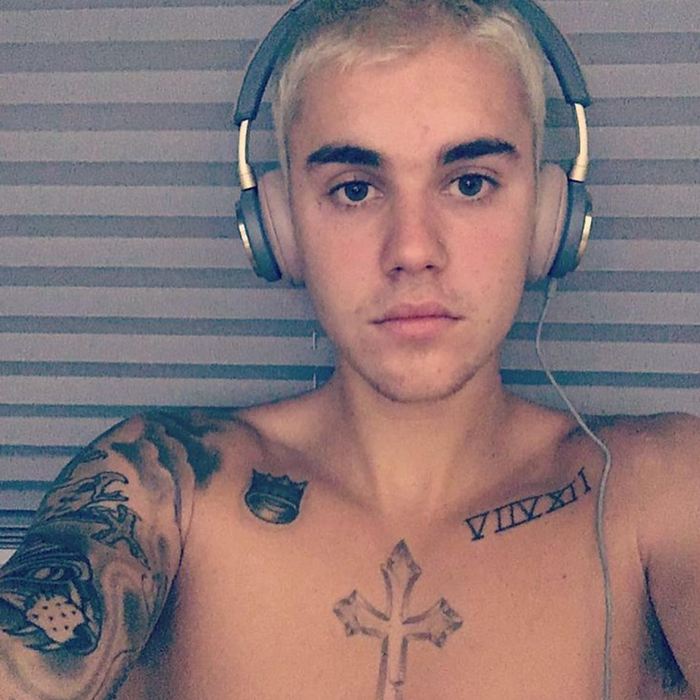 "This is an incident that occurred between two people and the person who received the punch or push will have to make a formal complaint if he wants to take the matter any further.
"He can do that at a police station or the local court. If he registers a complaint with police, we will simply pass that on to the relevant court so they can decide whether to take further action. At the moment we're not aware the male fan has registered a formal complaint."
The incident happened in Palau Sant Jordi in Spain as Justin was in town for his Purpose World Tour, and there has so far been no word from Justin or his reps about the incident.