Both 1D & Bieber Release Their Albums This Friday; Let The Battle Commence!
9 November 2015, 14:48
Justin Bieber on SMASH! The Edge interview with Marty & Steph | Auckland New Zealand October 1 2015
13:46
'Purpose' and 'Made In The A.M.' are finally coming this Friday 13th November, Justin Bieber reckons it's "strategy" on 1D's part but who will end up on top?
Albums by fit popstars are like buses – you wait and wait and then two come along at once in the form of Justin Bieber's 'Purpose' and One Direction's 'Made In The A.M.', both dropping this Friday 13th November.
Justin and 1D are going head to head by both releasing their new offerings on the same day, and the competition is DEFINITELY getting serious as the date looms closer.
The Biebs was quizzed about what he thought about the boys releasing their album on the same day as his, and he told New Zealand's Smash! The Edge, "It's a friendly competition. I'm excited, I've got to say I'm really excited.
"They're not really going on the road much, but we're talking about them right now, so it gives them some promo, right? So, that's probably why they did it.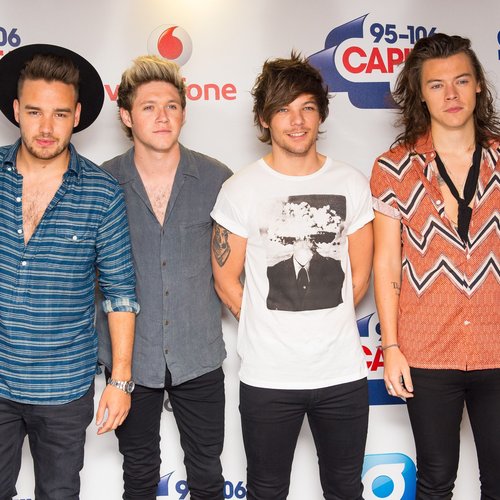 "I think it was strategy on their part because my release date was first. But whatever. It's whatever. It's going to be fun. I'm excited to see what happens."
One Direction have finally responded to Justin, with Niall Horan telling Coup De Main, "There is no need for a fight, we just happen to be releasing our albums on the same day. It's happened to us before, our first couple of albums were released on the same day as Rihanna.
"I think the press have just made a bit of a deal out of it because it's us and Justin Bieber. It's fine, you know you're gonna be up against someone in the charts — it just happens that we have fallen on the same day."
Harry Styles added, "I don't think anyone makes a record with competing with someone else in mind. I think then you don't make it for the right reasons. I think we made the record — we're very, very happy with it, we're very proud of it — and now we're putting it out, and it happens to be on the same day as someone else, and that's it.
"It's not a win/lose thing — it's, we hope that our fans like it, and if it does well that would be amazing, but that's not ultimately what it's about."
It's not the first time Justin's appeared to throw a bit of shade at Harry, Louis, Liam and Niall - he recently posted a Snapchat video where he pulled a terrified face describing what people who release their albums on the same day as Justin Bieber feel like.
@NiallOfficial love when people try to make it something it ain't. Love to u my friend. Talk soon. The rest of u pipe down. all in good fun

— Justin Bieber (@justinbieber) October 17, 2015
However, he and Niall later shared some lad banter on Twitter rubbishing the rumours, but at the moment we just can't call it - guys, you're all going to have to let us have a load of new tracks before we can decide which is our fave.