Justin Bieber Adds To His Tattoo Collection With New Eye Inking
18 July 2013, 15:09
The 'Beauty And A Beat' singer shows off his latest inking which is located on the inside of his elbow.
Justin Bieber has been seen sporting a new tattoo as he adds to his ever growing collection of inkwork.
The latest piece features a large eye on the inside of his elbow as he posted the shot to Instagram.
"@bangbangnyc did this art ., Moms always watching ;)" he wrote alongside the shot.
The tattoo is just about his previous 'Believe' design and below his recent tiger head inking.
Check out the new tattoo below: (Picture: Instagram)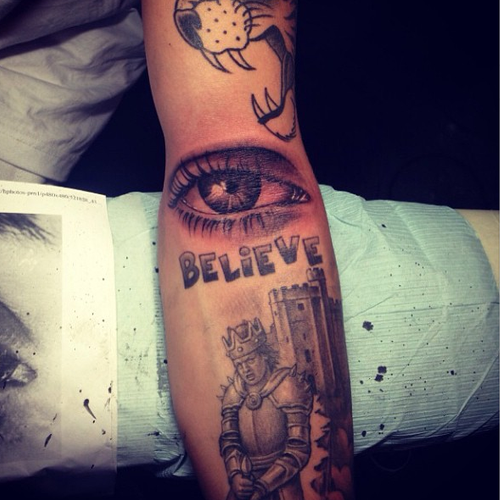 Meanwhile, the 'As Long As You Love Me' singer is currently teasing fans with details of new music.
He previewed new single 'Heartbreaker' during the first promotional advert for his latest fragrance The Key.